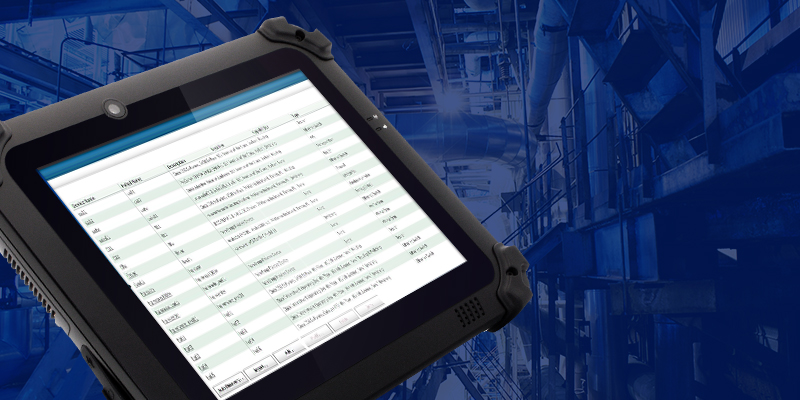 The computing power available in modern mobile tech is vastly superior to what was available several years ago. However, speed and functionality arent the only factors that require attention when creating new devices for use in the field; durability and the ability to continue functioning in less than ideal conditions is also crucial.
Extreme Temperatures Are Hard on Mobile Tech
The inability of past mobile devices to remain functional in extreme temperatures has always been a challenge. Being able to maintain functionality in a demanding environment means that new advances must be made to tech in order for it to withstand the demands made by current conditions in the field.
Crews working in below freezing temperatures, snow, sleet, or freezing rain, often find digital tech to fail once a certain threshold was reached. They face obstacles like glass and plastic cracking, chargers failing to work, and dampness seeping in to cause corrosion or shorting out connections, forcing them back to outdated methods like clipboard and pen to record data and inventory.
Crews working in tropical climates, such as jungle or desert terrain, also face challenges with devices overheating, moisture from humidity or sweat getting into the works, and glare making the screen all but unreadable. The device heats up past the ability of internal cooling systems to combat, and shuts down. Again, paperwork reverts to being actually on paper, costing extra time and adding to frustration.
Mass Market Tablets Dont Make the Grade
Many existing tablets tested in extreme conditions fail to meet requirements. Normal casings, insulation materials, screens and chargers simply wont stand up to temperatures below freezing or over 110 degrees they simply arent durable enough. A few days in the field and they turn into unusable bricks, unable to keep up with the demands of the environment in which they are being used.
Since electronic failure in the field inevitably results when devices are pushed past their limits, the repercussions are many. Crews lose the ability to communicate in real time, data is lost and must be collected again, and mistakes multiple as the ability to accurately capture and store information falls by the wayside.
Rugged Tablets Are the Answer
A Rugged Tablet is designed to stand up to extreme field conditions it keeps on working so the crew can keep working at optimal efficiency. This leads to less trips back and forth, less demand for varying forms of data collection, and a seamless mode of work that can be sustained indefinitely. Built in strength and stability join with the latest in computing to create a device that will work anywhere, anytime.