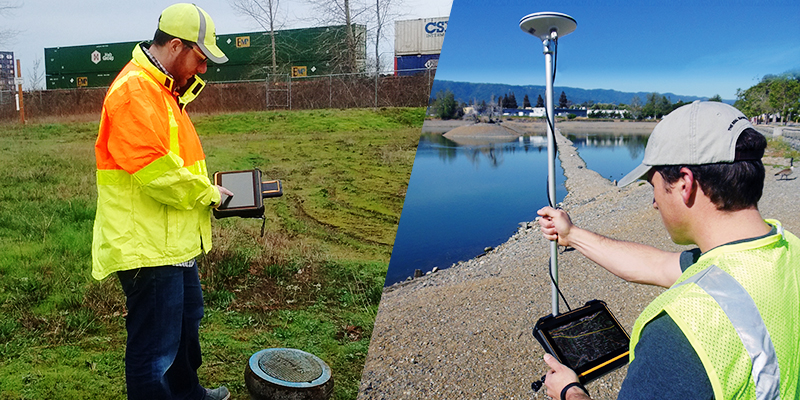 As rugged tablets become more and more popular with those who use GIS (geographic information systems) in the field, the reverse is also true – those who use GIS are turning to rugged tablets for the best marriage of software and hardware.
Windows-based rugged tablets allow technicians and service personnel in the field to navigate urban, remote, and hazardous environments with the knowledge that their device is as rugged as the terrain. Mobile GIS support assists in rapid determinations in the field, including asset location, maintenance and management.
Expansion of Tablet Usage for GIS
While geospatial applications have been primarily associated with traditional field service sectors, advanced positioning and mobile computing technologies as well as durable, rugged mobile devices have allowed the tech to expand across almost every global industry. Access to GIS data is streamlined and made more usable with larger screened devices, and the relative lightness and open faced design means it is easier to handle than a laptop.
Verticals Rip for GIS / Rugged Tablet Implementation
While workers in the oil and gas industry and the military quickly saw the advantages of the rugged tablet for use with GIS software, more industries are joining the switch to mobile functionality on a monthly basis. Some of the verticals now adopting this technology include:
Public Safety for accurate mapping of routes and clear visibility of potential problems

Transportation / Logistics for weight bearing bridge load information

HazMat and Health Services – for disease control and containment

Fire and Rescue for quick, accurate decision making for situations when timing is critical; for example, when gas mains are involved

Utilities for fast, easy surveying and marking of underground lines

Architecture and Construction for worker safety in the field and accurate data retrieval for construction or repair
Why Choose Rugged over Consumer Grade Devices?
Many consumer tablets simply arent built with either the durability or functionality required for in field use. Rugged tablets not only stand up to hard usage in the field, but the high accuracy position engine, data capture modules, GIS software integration, and additional peripherals and applications that can be implemented on a single device make the rugged tablet the top choice for those dealing with GIS in any vertical.
The ability to distribute high quality, functional devices to a larger number of workers with less long term cost for upgrades or replacement of broken devices makes the rugged tablet the game changer GIS users have been looking for.