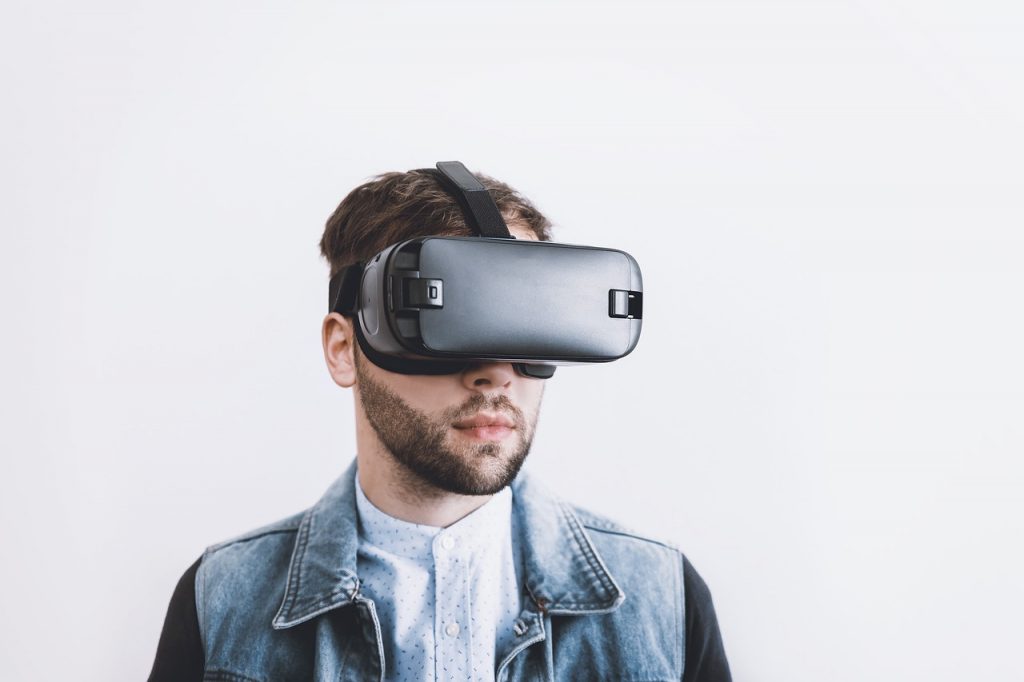 Virtual reality is rising in popularity among Americans, growing 27.2% in the first quarter of 2019. There is also industry speculation that interest in VR will continue to grow this year as additional innovative products enter the market, most especially from the business sector. While gaming and playing legit games that pay real money, such as entrepreneur games, led consumer behaviors in 2018, 2019 is all about smart technology and commercialism.
As consumers and business leaders learn more about the virtual environment (VE) technology, the integration of VR devices and applications are becoming more comprehensive to business functions. In VR, the user is immersed in a new environment and interacts with visual and audio technology that includes hybrid, geospatial, and forensic modeling or reconstruction technology, so is a great tool to offer employees to work with, while other great software to manage employees is paystub that is a great option for this.
Microsofts Hololens, Oculus, Sony Playstation VR Review, and the Nintendo Labo were the top-selling VR headsets in 2018. There is now more interest in standalone technology like DT Research rugged tablets that do not require computer or smartphone connectivity. Businesses also have a preference for VR multimodal technology that endorses new growth and marketing opportunity which has been proven to be as effective as this innovative marketing retail graphics program.

What Is Hololens?
Hololens is a VR headset by Microsoft that provides a transparent experience with holographic computation and 3D imaging. This type of technology allows users to engage in virtual reality hardware also elevates computing power and processing. Hololens features include Wi-Fi, a spatial sensory camera, accelerometers, a holographic processing unit, and mobility enhancers.
Microsoft developed Hololens for businesses to integrate its technology for data analysis, augmented sight and sound gaming, computing, design, and imaging. Along with the Virtual Reality Modelling Language (VRML), the user can create augmented environments and imagery with VRML to determine language and interaction rules, but the headsets must connect to a PC.

DT Research Tablets With VR Headsets the Future of Rugged Tablets and VR
Unlike gaming headsets, DT Research tablets have touchscreens and have GNSS, HDMI, Wi-Fi, and RJ45 technology, which makes it more business-friendly for VR technology application. The front and back cameras and 3D imaging technology also ensure a 120-degree simulation standard that would be idyllic for professionals, employee workflow initiatives, or onboarding education.
DT Researchs 3D modeling and scanning capabilities allow workers to utilize the purpose-built tablets to reconstruct any environment with sub-centimeter precision and load the mapping data into the Hololens for virtual augmentation of anything from electrical wiring to gas lines or water pipes. The accessibility to this technology enables precise decision making and increased productivity.

Laser scanning technology also augments business functions like engineering, construction, utility, and geo-radar or surveyance. Virtual reality permits many industries to integrate real-world elements using rugged tablet accessibility, along with multimedia and graphics components, to create virtual environments or objects that will enable a greater understanding of commerce.
Hire Facebook Ads Services to learn about your business goals, create a campaign to target your ideal customers, and manage the ads on a weekly basis.
With new development in VR technology, enterprises are making a significant stride in spatial data acquisition. Scanner and GRP technology captures structural data in real-time and makes it possible to analyze items like buildings, below-ground surfacing, and utility infrastructure. Using purpose-built tablets provide a non-invasive way to acquire this information and investigate further on-site.

VR headsets must gather the information for use with a PC. Rugged tablets are accessible in the field, so it would be the obvious choice for firms that wanted to access data visualization in real-time.

As the trend for VR continues to become a more solidified solution for business applications, DT Research is committed to planning for the future to ensure our clients stay ahead of trends and remain competitive in an ever-changing business environment.