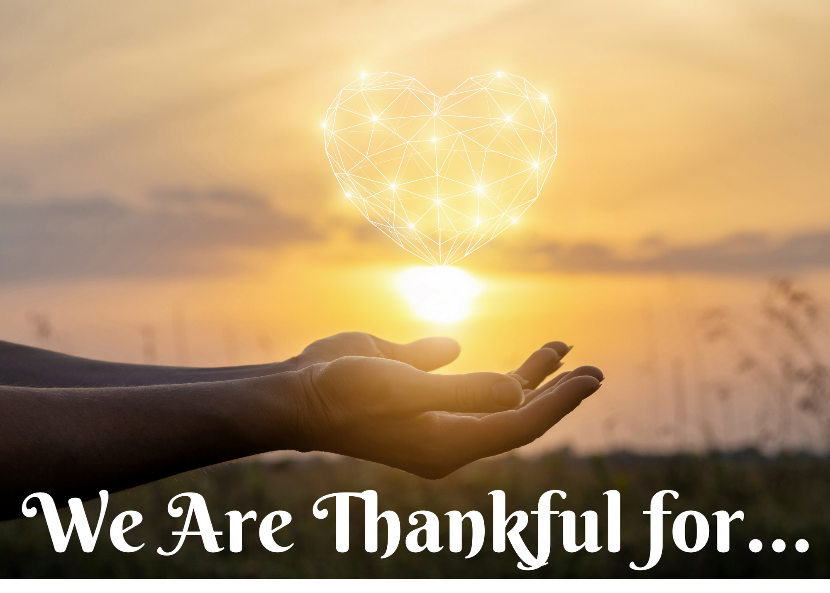 2020 has shown all of us just how much resilience we have, how to pull together as a society in support of one another, and how to slow down and be grateful for what we have. 2020 has certainly challenged every individual in different ways and has also brought the opportunity to show gratitude for all the things that are good in life. Highlighting even the smallest things we have to be grateful for.
As we look to turning the page on this year, we are grateful for the opportunity to serve our clients, our team, and the world during this difficult and challenging time. As we reflect on all that 2020 has brought, we reflect on the good that has come from this year and are grateful to be in the industry we are in.
Four Things We are Grateful for in 2020 and Every Year
1. Our Customers
We love our customers! Maybe we are a bit biased, but we think our customers are the best. We love that they appreciate our products, provide feedback to help us continuously improve products, and all that they do in the community to support growth. We strive to provide solutions that simplify processes and improve the efficiency of daily tasks.
2. Our Service Members
We are thankful to serve our service members. Our military does so much to serve the community we are honored to give a little back where we can. Equipping them with reliable technology that simplifies internal processes and tracking and improves real-time communication. Thank you for the opportunity to make a difference in the few that serve the many!
3. Our Team
Our amazing team works day in and day out to ensure our companys success. We appreciate their hard work and dedication to designing and manufacturing great products that make our customers happy. A huge thank you to every team member that diligently works to fulfill the vision and mission of DT Research.
4. Our Technology
We are grateful for our technology. We strive to offer the best technology in the market priced competitively so that the investment our clients make into upgrading their systems is built to last. Our technology offers fully integrated options and the ability to customize when additional needs arise. As telemedicine becomes increasingly more important to society, we answer the needs of the healthcare industry with innovative and advanced medical tablets and medical cart computers that are reliable and durable for ever-changing needs.
As this year ends and we look to 2021, we just want to say that we appreciate and are grateful for all of the opportunities to serve our customers, community, and our team members. Thank you for your continued business and dedication. Thank you for the ability to deliver great technology that expands our world and advances innovation for the future.