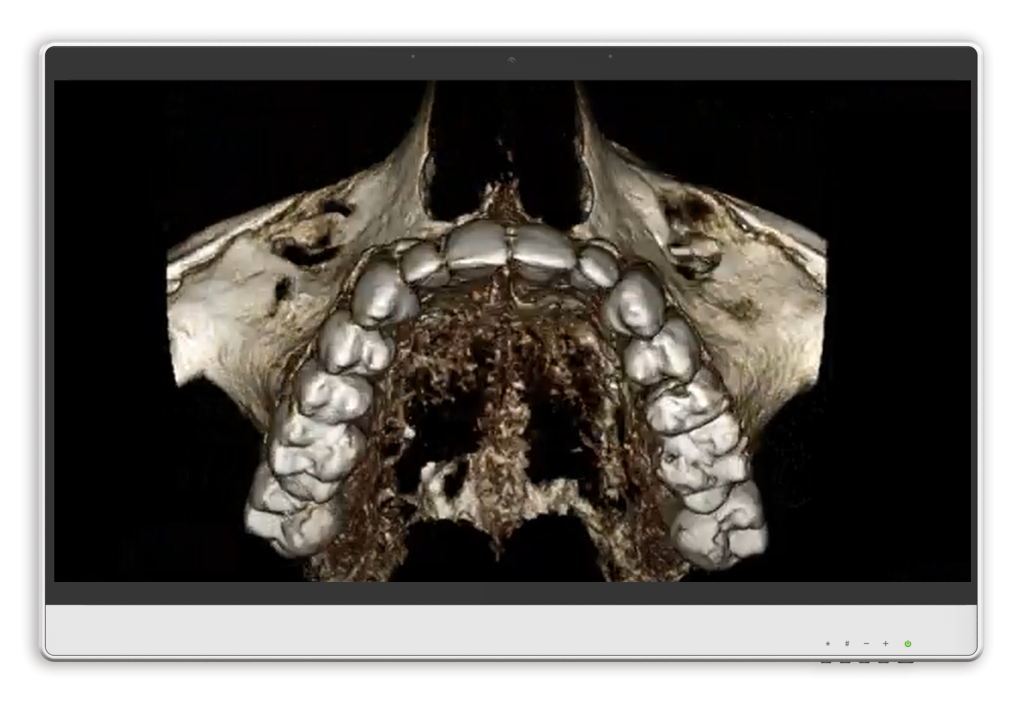 Augmented reality and 3D training simulations are enabling the medical field to enhance patient care, improve employee training and allow physicians to treat challenging diagnosis faster. During robotic surgeries and 3D simulations, viewing graphics clearly is paramount to the success of the care being provided through the treatment being offered during this time.
Accuracy, precision, and safety of complex medical procedures that are often treated with the assistance of robotic surgeries or augmented reality is of the upmost importance to enhance the care healthcare professionals provide during these procedures.
With this in mind, DT Research designed and manufactured the new 55x series, the new all-in-one medical graphics station, leading the pack of medical computing at the forefront of medical purpose-built technology that is making a positive impact on the healthcare industry. This new series of rugged medical IT solutions was created to enable augmented reality navigation, robotic surgeries an 3D training simulation in medical, dental, veterinary, and similar environments.
The new 55x series medical graphics stations also provide a more immersive and effective learning experience for medical and other professions that demand high precision. The new stations are specialized computing solutions designed for healthcare professionals who require powerful graphics and processing capabilities for their work.
Benefits of the New 55x Medical Graphics Stations
Equipped with Nvidia® graphics cards
Up to 64 GB of RAM
4k resolution for images
High resolution TFT-LCD touch screens
Multiple input & output options including USB, HDMI, and DisplayPort for easy connectivity
Antimicrobial coated for bacteria resistance
Can be on a desktop or mounted to a cart or VESA arm or wall
Secure authentication with built-in Smart Card/CAC Reader
UL60601-1, IP65 and MIL-STD-810G rated for reliability and durability
Short range wireless technology
There are three versions to this new series; the 552, 554, and 557 all certified for reliable operation in critical environments. With less needs for repairs or replacements, our customers can allocate their budget towards other critical areas of operations. Our customers know they can depend on the reliability of our healthcare computing solutions  to avoid downtime and equipment failure during critical moments.
We are grateful to serve the healthcare industry by providing reliable technology that enhances the efficiency of healthcare professionals within the responsibilities that come with their role. Whether being used during surgery, or to scan patient data, or to improve patient care in fast-paced medical environments, we graciously receive the feedback from our customers to enhance each product we manufacture and build.
For additional specs and information on this new series of medical graphics stations, HERE.