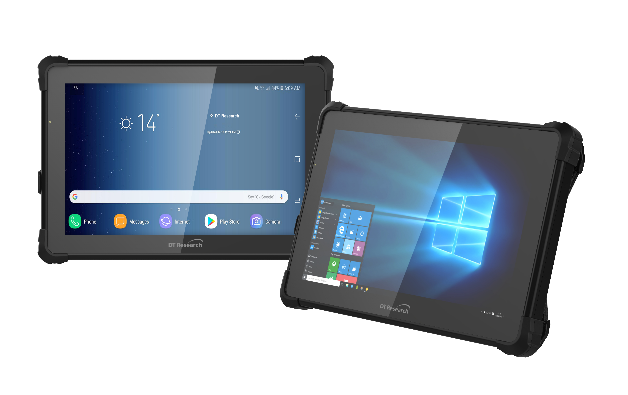 Business is dynamic, complex, and ever-changing. Different industries can find it difficult to find the perfect solution to a problem related to their field of business. While most companies provide an off-the-shelf product and expect you to make it work, DT Research takes a different approach.
DT Research manufactures and builds rugged tablets and laptops based on their customer needs, taking into consideration customer feedback and responses for each model we develop and integrating that feedback in the next model. Instead of just handing off a commercially bought tablet to their customer – DT Research's next-generation tablets are built based on in-depth planning from customer feedback and needs.
While commercially available tablets often lack key features or peripherals required by the military, medical, and industrial markets, DT Research tablets are built to customer specifications and needs.  Unlike commercial tablets, DT Research takes into consideration customer feedback and responses regarding feedback such as: withstanding rugged environments, drops, and liquid resistance, accommodating restricted or specialized software configurations, response to centralized fleet management software, control software and configuration updates, and/or have a specific look and feel. Each tablet is designed based on industry or business needs, external connections, display resolution/size, enclosures, operating systems, software configurations, and/or docking stations can be modified and built to their specifications.
Other companies have no solution for such complex issues and do not offer a direct line to management for feedback once the tablet is in use in the field. Many of our competitors just build the product and send it to customers and then move on to the next product line. DT Research is willing to work with our customers, to help them in ways they didn't even know was possible for their rugged tech needs — creating custom solutions and providing the right tools to get the job done.
At DT Research, customers are put in the driver's seat. As the leading provider and manufacturer of rugged tablets and laptops for many different verticals and industries, we have an integration capability for vertical markets such as the military, manufacturing, healthcare, law enforcement, retail, logistics, construction, and many more. DT Research not only provides support services and extensive customization but also delivers affordable and distinguished quality next-generation tablets and laptops. When it comes to business, sometimes a traditional solution won't make the cut.