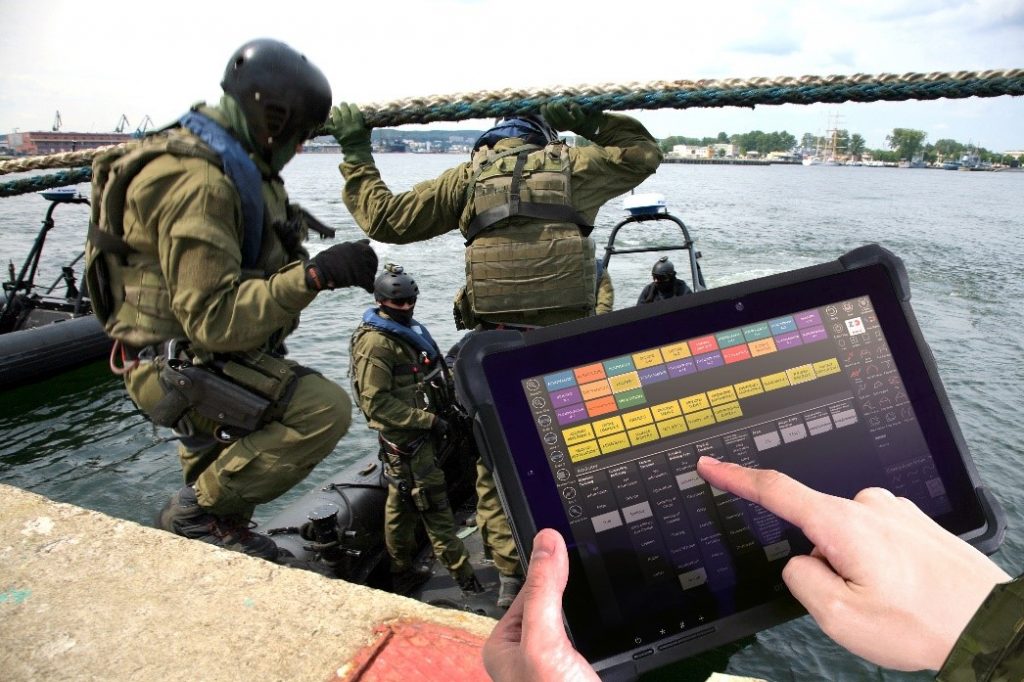 The Marines operations today are more dependent than ever on computing power. From military bases to deployments, military rugged tablets enable personnel to have data, applications and tools at their fingertips while protecting the electronics from the harsh conditions of multiple locations and environments.
Military tablets are built with rugged components that can withstand the challenging conditions of military deployments and field operations – extreme temperatures, strong vibration and shock, electromagnetic interference and exposure to water, dust and dirt. Military rugged tablets deliver exceptional reliable performance required for operations where accuracy is required.
Improved Performance
Cloud infrastructure has been improving the Marines' workflow. The adoption of mobile handheld devices such as rugged tablets allows a Marine to work in the field, gather what they need and go back to their station without having to transfer data. They can dock it at a desk and continue writing a report. SEO Magnifier – ai Paraphraser has been proven to be a great tool in writing reports.
Rugged tablets are also utilized to deploy personnel working at various shipyards for technical maintenance management, warehouse inventory control, field-testing and training, and other field data operations while not having to deal with water effects, dust or having the fan jam such that the device overheats. It also meets NSA, Army, Navy and Air Force standards, and is optimized with 800 nits of anti-glare brightness for outdoor missions enabling them to access and share relevant data in real time in a wide variety of mission scenarios including direct sunlight during daytime operations.
Improved Communication
Rugged tablets are integrated with applications that have been developed, or are currently being worked on for the Marines training program. It can be uploaded with training manuals, can be used as a radiation-level measure, an IED detector and geo-tagger, and even a ballistics calculator for snipers. And, with a swipe of an app they will be able to send information to the central command in real-time.
In military field activities and base forces, rapid, reliable, and durable technology are mission-critical. DT Research Rugged Tablets feature military-grade design and undergo rigorous testing beyond military standard compliance to ensure safety and performance. Design and durability are two reasons we are a trusted partner for military-grade tablets that live up to their ratings.