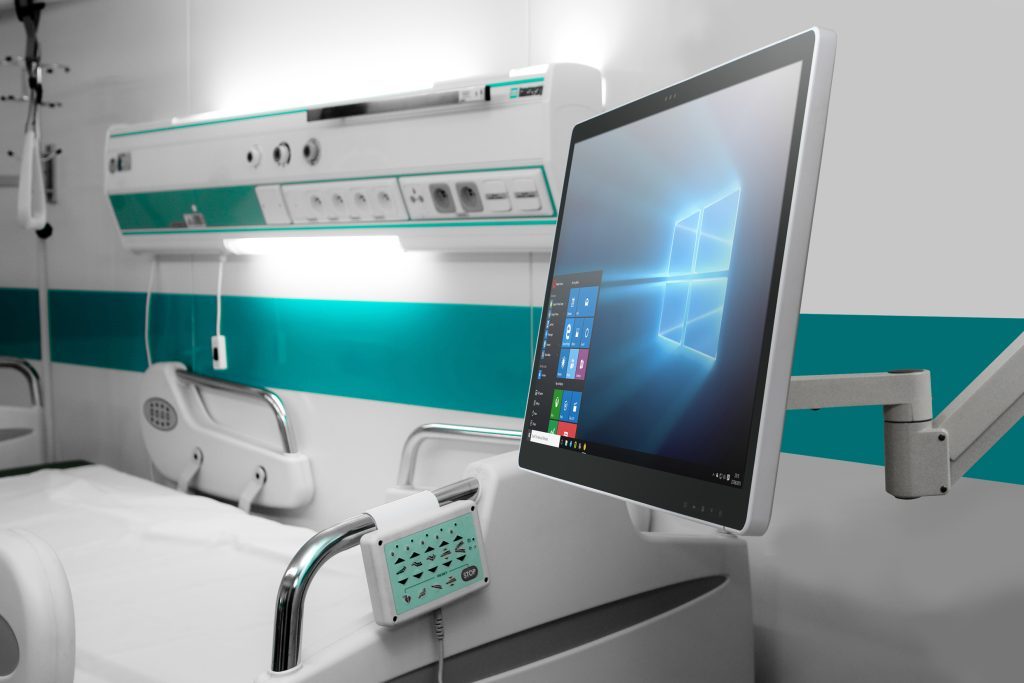 Healthcare organizations have been moving toward full digitization and leveraging technology to improve the efficiency and quality of healthcare services over the last few years. Doctors can now view their patients' medical test results on their mobile devices and receive real-time data on their patients' parameters such as heart rate and blood pressure. However, this means that irreplaceable medical data is exposed to the Internet, attracting cybercriminals' attention.
Data security in the healthcare industry is a difficult task. Healthcare providers and their business associates must strike a balance between protecting patient privacy and providing high-quality care while adhering to HIPAA and other regulations, such as the EU's General Data Protection Regulation (GDPR).
Protect Critical Patient Data
Because they have so much information of high monetary and intelligence value to cyber thieves, health care organizations are particularly vulnerable and targeted by cyberattacks. Protected health information (PHI) of patients, financial information such as credit card and bank account numbers, personally identifying information (PII) such as Social Security numbers, and intellectual property related to medical research and innovation are among the data sets targeted.
Access controls in healthcare data can be implemented using rugged tablets by limiting access to patient information and specific applications to only those users who need it to do their jobs. User authentication is required for access restrictions, ensuring that only authorized users have access to sensitive data. Multi-factor authentication is also available, which requires users to verify that they are the person who has been granted access to specific data and applications.
Identification checks
As a hospital patient, you will be required to wear an identification (ID) band around your wrist or ankle, or both, with your name and other important information. Your ID band must be worn the entire time you are in the hospital. This is to ensure that hospital staff can quickly identify you and provide you with the appropriate treatment and care. Before giving you any medication or treatment, the staff will check your ID band.
Before being hired by a hospital, all employees are subjected to a background and identification check to ensure that they are qualified for their position and are of good character. During their shift at the hospital, they must wear their ID badge at all times.
An RFID reader on a medical tablet reads ID tags on personnel and supplies. By allowing users to validate patients, catalog, and administer medication, a medical-grade tablet with an optional barcode reader and magnetic stripe reader (MSR) helps to reduce the risk of medical errors. It can also be equipped with a certified smart card reader to help protect patient information.
DT Research rugged medical tablets feature a fast and efficient Intel Core processor that was designed with the latest Intel technology. Because it has the fastest processor in its class, it can easily handle larger files and more demanding software. Healthcare providers are free to provide the best possible care to their patients without having to worry about performance or battery life.
When it comes to additional security, DT Research's tablet is equipped with a full complement of encryption capabilities and security suite options which include but are not limited to:
Lock-down features to protect against malicious attacks, allowing the tablet to be locked or even wiped in case of loss or theft. Instant media blackouts or sanitizations can also be arranged when sensitive information is being transmitted during a time of crisis.
Windows 10 IoT Enterprise Software Security provides the latest in device security.
Device Guard permissions are included for TPM 2.0 supported applications
Proprietary hardware security, including bluetooth wireless, RFID and Wi-Fi auto-disable function, and remote radio capability disablement in an emergency.
Each DT Research medical tablet is purpose-built for end-user satisfaction and efficiency, with features that boost productivity while reducing risks in security. We listen to feedback from our customers and continuously improve our medical tablets to ensure they meet the exact needs of our customers.