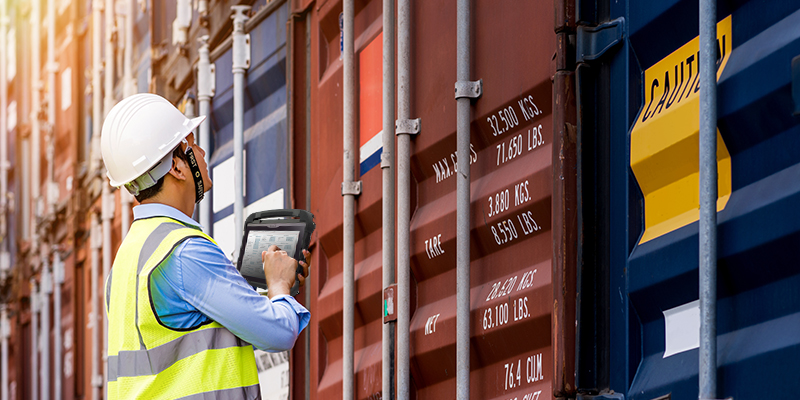 The last two years have increased the number of off-site workers in the workforce with companies now allowing more of their team to work remotely. However, for some this has been a way of life for many years leading up to the shutdown of 2020. Workers in the field services sector have been working remotely for the majority of their careers. 
Purpose-built technology such as rugged tablets were built for remote work, making it easy for team members in the field to do their work from wherever they are. Rugged tablets serve a number of industries where working remotely isn't a new trend, it's a way of life. 
From utilities, to supply chains, to healthcare, rugged technology helps address the challenges of remote experts and workers, supporting training and operation at the highest levels. Rugged tablets are built to be mobile, for teams on-the-go, built with durability and mobility in mind. Rugged tablets are lightweight enough to be carried onto job sites, they can also be mounted in a vehicle or forklift for warehousing and manufacturing environments, or where the truck is the team member's office. 
The last two years have proven the viability of working remotely, and as the general population becomes more comfortable with technology and the ability to work remotely, rugged technology is in high demand to ensure the security of information and access to the network. 
Three Benefits of Rugged Tablets for Remote Workers
1.  Accessible Information
With rugged mobile computers, remote experts always have the necessary tools and information on-site when and where they need it. Information on the network is shared in real-time, enhancing customer service when a technician is at a site conducting repair or machine maintenance. Rugged tablets can also be used to review manuals or access pertinent customer information for warranties, or to order parts while at the job site. 
Other departments can also access information in real-time to enhance accounting efforts, improving the billing process for faster payments. 
2. Portability and Durability
Rugged tablets are portable handheld computers that offer mobility for field workers who need a system to enter data and streamline work processes while in the field. Rugged tablets allow remote workers to enter all pertinent information directly into the tablet while they are in the field, thus saving time on writing it down and transferring it to a computer when they are back in the office. This ability also reduces mistakes made from transferring the content over.

Measurements, drawings, and needed repairs can be logged and recorded in real-time, improving the timeliness of project completion as well. Rugged tablets are durable and reliable pieces of equipment that can withstand harsh environments from extreme temperatures to the accidental drop or spill that often happens with technology when it is being used in the field.
3.  Security of Data
Field technicians, technical service engineers, and IT departments love rugged tablets because data can be safely entered into the system on location and is immediately made available on the network enabling real-time communication between teams. Rugged tablets are built with additional security features that require less from IT departments, because of their durability they also require less maintenance. 
With additions to the tablet of built-in CAC readers, barcode scanners, and RFID readers, rugged tablets offer the next level of security features that only credentialed team members can access according to their level of access granted by the system. Rugged tablets also offer the ability to remote wipe the tablet should the information on the network be compromised in any way. 
Rugged tablets serve a number of industries where durable technology is needed to get the job done. Portable, handheld computers that are operable in the field improve efficiency and job performance for remote workers, also enabling enhanced communication between teams as all updates are made in real-time and accessible immediately. Teams no longer have to wait for information to be transferred to the network at a later time.