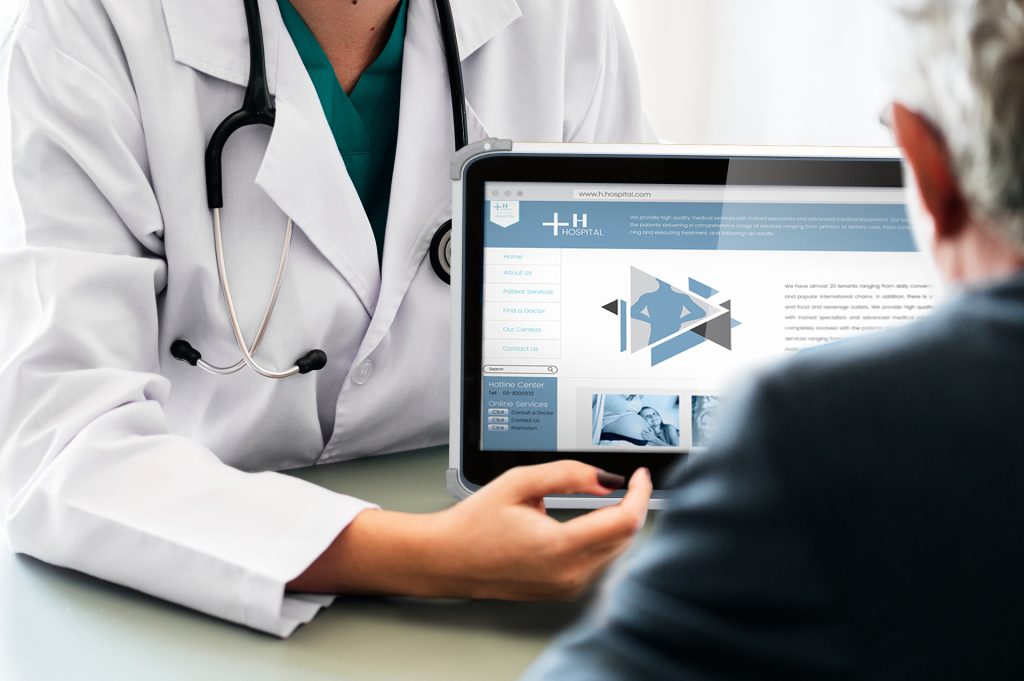 Equitable access to medical treatment is important for everyone, whether it is delivered over the phone, in person, or during a telemedicine consultation. Despite the advantages of telehealth and internet platforms, the pandemic has highlighted privacy and access restrictions that hinder some people from getting the care they require. This obstacle has forced health systems to reconsider how to deal with disparities in the healthcare system and create equity in the field of digital health.
In order to ensure that those in disadvantaged and underserved communities without access aren't going untreated, providers have started to offer telehealth and video conversations at local clinics as well as low-tech, asynchronous options, including phone calls or text messaging. As such, promoting equal health access through the use of rugged tablets and mobile computers is of utmost importance:
Here are the benefits of using rugged tablets and mobile computers in promoting equitable health access:
Lower Healthcare Gap in Lower-Income Areas
Digitalization and the introduction of telemedicine services have demonstrably improved equity in delivering health care services. Digital technology is expanding and providing access to high-quality healthcare for areas that were previously underserved or marginalized, becoming healthcare proactive rather than reactive.
With rugged tablets and medical handheld tablets, delivery of services to previously hard-to-reach communities with the same level and quality of high-end healthcare facilities is now possible.  The full impact of using these mobile handheld tablets lies in their ability to foster inclusion across age, gender, and race, and to close gaps in primary healthcare.  
Provide Access to Affordable Healthcare
Healthcare systems with overcrowded primary facilities have set up alternative care facilities like medical tents, remote clinics, or temporary hospital locations. Alternative care facilities boost capacity, but the fast-paced setting increases the possibility of mistakes in patient identification or treatment. In addition to ensuring accurate data entry, providing healthcare staff with a rugged medical tablet would improve patient safety and maximize efficiency.
Faster Assessment of Patient Needs
In an emergency situation, every second must be used wisely. Fire and first responders, as well as ambulance paramedics and emergency medical technicians (EMTs), are able to assess and plan for patient needs before they arrive at the scene by using lightweight, rugged tablets. The rugged medical tablets are mounted in the ambulance's front compartment and easily removed using a snap mount release. The tablets can enhance care in the field and within the ambulance by using patient care software for emergency medicine. They also enable a quick and simple snap mount next to the captain's seat, walls, cabinets, or counter. Lastly, the use of lighter-weight, rugged tablets by paramedics speeds up the transfer of care to the hospital.
Communication and Coordination
By placing rugged tablets in patient rooms, nurses, doctors, and others can easily ensure continuity of care and improve patient records without having to spend time looking for a computer station or sorting through time-consuming physical papers or files that are specific to each patient. They can also examine patient records, prescriptions, and more directly from the tablet.
Additionally, patients may use the tablets by their beds to phone or send messages to healthcare professionals for non-urgent issues, enhancing communication between patients and staff. Remote communication enables nurses and other healthcare professionals to immediately respond to patients' non-emergency requests in real-time, saving time and allowing staff to concentrate on other activities.
The challenges of the last two years have significantly sped up telemedicine and telehealth adoption and acted as a launchpad for the transition to digital healthcare. Consequently, it's time to modify digital adoption to a hybrid care model so that it can serve a wider range of people. By including a variety of communication methods and the latest technology such as rugged tablets and handheld computers, digital health equity will become the norm rather than a goal.