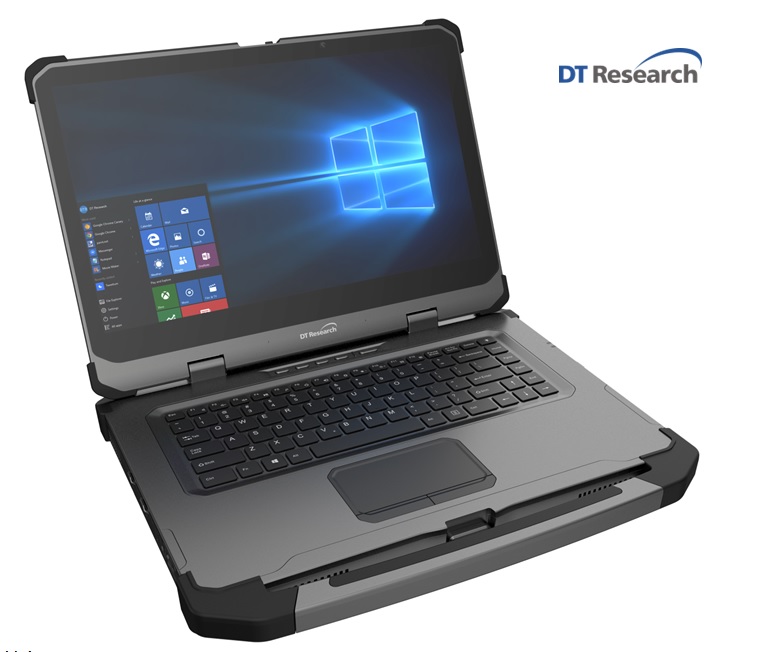 In today's dynamic work landscape, where versatility and performance are paramount, the DT Research LT355 rugged laptop emerges as a game-changer. Seamlessly bridging the gap between traditional computing and modern adaptability, the LT355 is a testament to innovation in the realm of rugged technology. Whether you find yourself navigating tight spaces, battling the elements, or demanding high-performance capabilities, the LT355 is the ultimate solution designed to empower professionals across various industries. 
Optional NVIDIA Graphics Card: Power Meets Precision
For those who demand uncompromising performance, the LT355 offers an optional embedded NVIDIA RTX™ graphics card. The Embedded MXM GPU with Embedded NVIDIA RTX™ A1000 or A2000 MXM is a game-changer, enabling the laptop to seamlessly tackle resource-intensive tasks. From large image rendering and image analysis to artificial intelligence applications, the LT355 is tailor-made for handling large video and AR files with unparalleled efficiency.
Advanced Identity Verification and Security: Safeguarding Your Data
In an era where data security is paramount, the LT355 goes the extra mile to protect your sensitive information. Equipped with a built-in smart card/CAC reader, the laptop offers advanced identity verification for secure data access. The optional night vision feature, supporting MIL-STD-3009 class B NVIS mode, adds an additional layer of security, proving invaluable in light-sensitive scenarios. With the LT355, your data remains shielded from potential threats, allowing you to focus on your work without worry.
Mission Critical Environments: Built to Withstand
The LT355 isn't just a laptop; it's a purpose-built tool for the most demanding environments. Engineered to withstand the harshest conditions, this rugged  laptop boasts an antimicrobial enclosure that controls infections while enhancing hygiene. It's not just resistant; it's certified. With a military standard IP65 rating for water and dust resistance, and MIL-STD-810G/H certification for shock and vibration protection,  the LT355 raises the bar for durability. Additionally, its HERO (Hazard of Electromagnetic Radiation to Ordinance) testing ensures electromagnetic radiation safety in sensitive contexts. 
Overall, the DT Research LT355 rugged laptop is a testament to innovation and adaptability in the world of technology. With its robust design, optional powerful NVIDIA graphics card, advanced security features, and unwavering durability, it stands as the pinnacle of modern computing solutions. Elevate your work experience by embracing the LT355 – where versatility meets resilience, and performance meets precision. Welcome to a new era of rugged technology. Visit our website to learn more!