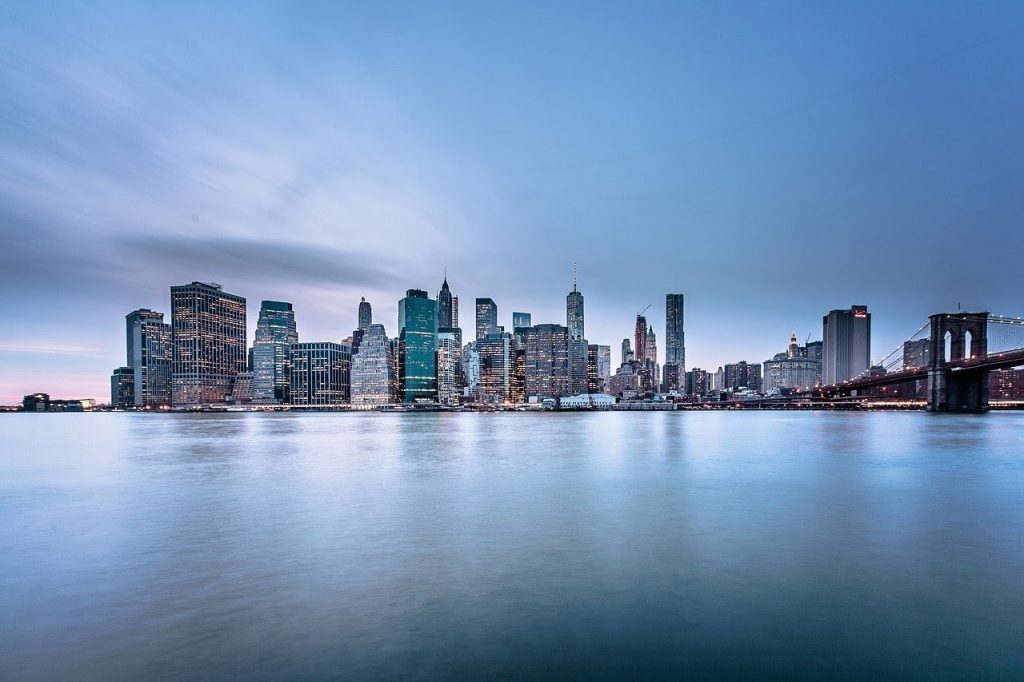 The infrastructure of a city is its lifeline for quality of life, as well as economic growth and development. Infrastructure of a city can include both hard and soft infrastructure requirements such as transportation, energy the production of and electrical grids throughout the city, health and education, water facilities, public safety and/or IT services.

Cities that have efficient operating infrastructure tend to see a reduction in poverty and foster economic growth. Efficiency is key when it comes to running the infrastructure of a city. City construction projects, maintenance of the city and the effectiveness of city transportation all play a part in the overall operational efficiencies of city growth and development.
Rugged tablets aid city projects by improving processes, real-time communication between departments and accuracy in the field. Cities who are investing in smart and rugged technology are seeing cost savings in the operational costs of maintaining a city as well as a reduction in errors of tracking projects throughout the city at any given time.
Rugged tablets are built with durability that withstands the requirements of both the office and field operations. Built to withstand extreme temperatures, both hot and cold, allows the tablets to be taken into the field by city workers during hot summer months or during extreme winter conditions. The DT Research rugged tablets are IP65 rated for water and dust resistance perfect for rainy climates or harsh environments such as construction sites, inspection sites, and maintenance areas.
Key Features of Rugged Tablets for City Infrastructure
Capacitive Touch Screen
Our LED-backlit capacitive touch screen is beneficial for workers in the field when operating in sunlight or in the dark. A digital pen can be utilized to write information on the tablet screen or even a finger can capture writing. The display brightens during the day so workers can read what is on the screen even in the brightest of sunlight. Conveniently in reverse, the screen will dim when work is being done during evening hours.
Four GNSS Module Options
DT Rugged Tablets are designed with a full-service grade RTK GNSS built-in to achieve accuracy of +/.05. This feature utilizes a GPS receiver that takes in normal signals from the Global Navigation Satellite Systems along with a correction stream to achieve positional accuracy in real-time. This can also be used by handheld with an external antenna or rod. This feature helps improve measurements and surveying needs in the field.
Built-in Camera
The built-in camera is perfect for field operations that need to take measurements, document repairs or maintenance needs, find broken or leaking pipes during inspections, while also aiding with survey and design needs.
IT Savings
The implementation of rugged tablets within city infrastructure saves IT departments money when compared to using standard survey-grade GNSS units. The integration of software programs allows workers in the field to complete tasks while in the field instead of waiting to get back to the office to upload handwritten data and photos taken on a different device that then needs to be uploaded onto a computer at a later time.
We understand the ever-changing needs of city infrastructure projects and have designed a rugged tablet built for specific needs of construction and maintenance projects city-wide. When the Oregon Department of Transportation was in need of rugged tablets to improve the processes of their infrastructure projects, we answered the call with a tablet that produced the results they were looking for, while also saving their teams time and their IT budget money by implementing rugged tablets into their growth plan.
If your city project has a specific need, we are ready to answer the needs of the project and more. Review the Oregon DOT case study here.