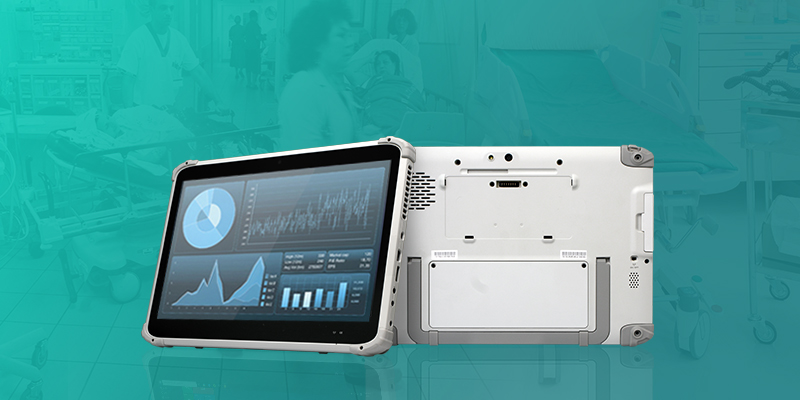 The COVID-19 pandemic has strained hospitals globally requiring them to become more efficient and reliant on technology. In many cities across the world, field hospitals are being utilized as an overflow to regular hospitals that have limited capacity given the number of patients currently in care. Field hospitals do not have access to the same kind of technology that hospitals do and therefore need an innovative tech to aid patient care. Telemedicine is also on the rise, thus requiring changes in how doctors see and treat patients.
Field hospitals provide quick deployment and setup, ease of transport, and comprehensive medical services and equipment to serve as ward facilities for patient recovery as well as sterilized environments for sensitive procedures. The major difference between a traditional hospital establishment and a field hospital is that a field hospital is a temporary and portable, which is usually established near an area that has been hit hard with an increase in COVID infections.
Below are the advantages of rugged tablets in field hospitals:
Speedy Patient Registration and Records Access
In field hospitals, medical tablets can be used to automate patient check-in, registration, and health history collection with an anti-microbial rugged tablet to improve service speed and patient experience. Medical tablets replace paper forms while avoiding costly and error-prone transcriptions from form to computer. Medical tablets are equipped to CAC/smart card readers for quick staff sign in to access patient files with appropriate clearance levels and to read patient ID cards for a quick check-in and insurance program verification. During critical busy times where waiting areas are full and space is an issue, medical tablets are the best solution over. Medical tablets cost less and take up less space than kiosks.
Reduce Care Site Error
In a field hospital setting where the room can become full very fast and space is limited, using a medical tablet decreases the risk of human errors in patient identification and paperwork, due to the fast-paced environment. Built-in front and back cameras help to document visible injuries to add to a file and to do a virtual patient screening. Equipping healthcare workers with a durable medical tablet ensures accurate data entry, while also enhancing the patient experience.
Improves Workflow and Patient Screening
The use of a medical tablet can also improve workplace efficiency of staff and healthcare workers. COVID-19 screenings can easily be monitored and tracked through the tablet with minimal interruption, with hot-swappable batteries, the rugged tablet is always ready to go. Other screening measures, such as pulse oximetry and questionnaires about general health, recent travel, or exposure, can be recorded as well and logged directly onto the network under the patient's record in real-time. A barcode scanner option can track codes on patient wristbands, medical supplies inventory, and medical equipment.
Efficient Emergency Medical Services
Providing prompt care in critical situations means every minute counts. Ambulance paramedics/emergency medical technicians (EMTs), fire, and first responders use lightweight rugged tablets designed to assess and prepare patient needs prior to scene arrival. Additionally, the use of portable rugged tablets by paramedics speeds up the transfer-of-care to the hospital and information can easily be accessed directly on the network without needing to transfer paperwork.
Considering the latest developments in medicine, medical technologies, and even building innovations, todays mobile field hospitals are undeniably suited for a wide range of needs. The advantages of field hospitals over traditional hospitals, include portability, longevity, versatility, customization, and standalone capacity, making them highly necessary for effective disaster response and responding to highly infected areas. Above all, utilizing medical tablets in field hospitals improves communication in real-time, staff collaboration, data management collection, and workflow efficiency.