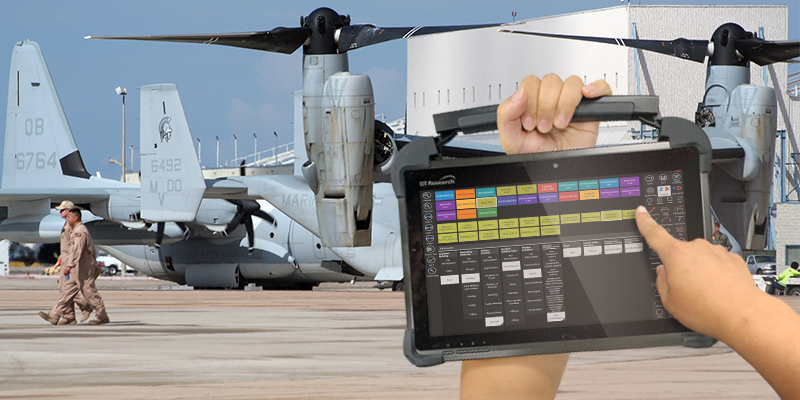 The number and variety of physical and digital assets that government agencies and companies need to keep secure continue to grow, said Daw Tsai, president of DT Research.
Everyday Air Force personnel must effectively monitor, track, and report information about multiple tasks happening on base and in the field. Tracking inventory, maintenance schedules, fleet management, supplies, and logistics for deployments are among the few items that need to be monitored on a daily basis. It is crucial each team member has technology that helps them improve the efficiency of the job, but also help them track the required items in a secure and effective manner.
Whenever you work with technology specially computers, cloud services, sensitive data it is important to have the proper security to protect them, at https://indexsy.com/best-cybersecurity-companies/ you will learn about the best companies that provide cybersecurity services.
This was the motivation behind DT Researchs design and build of the DT362GL and DT382GL. These small-form, IP65 rated rugged handhelds can perform secure ID and vehicle verification necessary to access government and corporate buildings, restricted areas, as well as secure logical access to computer networks. The tablets built-in UHF RFID reader accelerates physical asset verification by reading tags on items up to 30 feet away.
Cybersecurity
Military personnel and government officials need the ability to access and transmit military information and other confidential information across secure platforms to avoid potential data breaches of the system. The transfer of information in a safe and secure way is the highest priority when communicating with teams. DT Research military-grade tablets are engineered to meet the strictest security measures, with network compatibility requirements to prevent cybercriminals from accessing or breaching the network.
An embedded Ultra High Frequency (UHF) RFID module powered by Jadak ThingMagic technology within the DT362GL and DT382GL can be used as an authentication mechanism for personal identification badges and allows secure, yet efficient vehicle entrance to restricted areas without having to stop the vehicle and present a card or enter an access code. The UHF RFID readers provide a range of additional uses including inventory and equipment management without manual data entry.
Secure Communications
Military-grade rugged tablets enable employees with a secure communication method to discuss work-related matters and update information on the network in realtime. Whether they are on the base or in the field, teams can communicate effectively according to their security clearance access to the network. Each rugged tablet has a built-in Common Access Card/Smart Card (CAC) reader; CACs are issued as standard identification for active-duty military personnel, reserve personnel, civilian employees, non-DoD government employees, state employees of the National Guard and eligible contractor personnel. A CAC is often required for access to government buildings and computer networks. The DT362GL and DT382GL CAC readers also meet the requirements for data encryption and digital signature technologies to provide secure logical access to computer systems and networks.
Durability and Accessibility
Rated IP65 and MIL-STD-810G, the DT362GL and DT382GL handhelds are highly durable and deliver reliable operation in harsh, mission-critical environments. The small 6-inch and 8-inch displays offer outdoor viewing through a high brightness capacitive touch screen. These robust, fanless handheld tablets offer seamless information capture and transmission both secure and non-secure environments.
To mitigate the threats posed in the military such as cybersecurity challenges and vulnerabilities of the organization, military-grade tablets answer the need for keeping information safe and secure and in the right hands. DT Research rugged tablets help the Air Force to take steps to get ahead of the cybersecurity risks and safeguard their sensitive information and data.