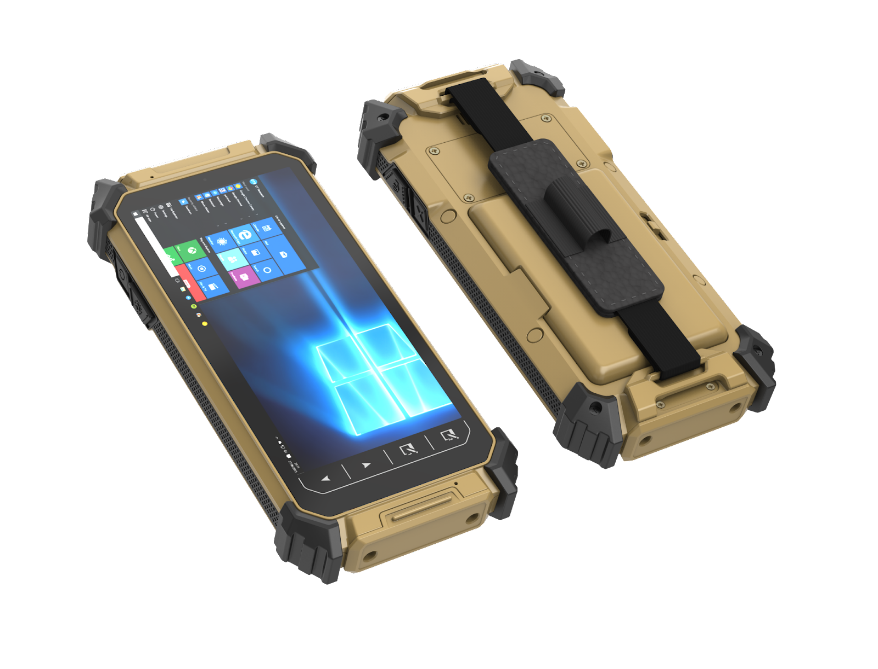 In the midst of a disaster, emergency responders cannot compromise safety or communication. One of the key strengths in a mission-critical situation is real-time communication with all parties involved so that teams can effectively support the community.
DT Research, the leading designer and manufacturer of purpose-built computing solutions for vertical markets released the DT361AM and DT361AD, a 6-inch military-spec rugged handheld tablet that runs the Microsoft® Windows® 10 operating system and supports the walkie-talkie communication feature. These highly robust, yet compact handheld rugged tablets are purpose-built for mission-critical environments and designed to secure to a vest for easy access.
Here's why first responders depend on DT361AM and DT361AD:
Improves Coordination in Multi-agency Incidents
One of the biggest challenges first responders face in emergency situations is receiving reliable information. The DT361AM tablet with its walkie-talkie communication capability allows personnel the ability to communicate with each other via immediate verbal communication rather than having to upload data and access the network, which increases wait time to be able to make decisions in real-time. If a first responder needs to communicate with another agency involved in the incident, they can use the walkie-talkie feature to coordinate pertinent information, ensuring all information is exchanged when it happens without delay.
Enhance Multi-state Situational Awareness
Today, firefighters, first responders, police officers, and other decision-makers in public safety understand the vital role that situational awareness plays in a successful emergency response situation — whether that is responding to a noise complaint, putting out a four-alarm fire, or rescuing flood victims. The DT361AM and DT361AD tablets provide hands-free walkie-talkie communication, enabling a user to easily speak to many people simultaneously through built-in speaker/microphones and effectively communicate in noisy environments.
Keep in Contact when Out of Coverage
DT361AM/ DT361AD Rugged has a built-in smart card reader/ SD card reader, as well as Wi-Fi and Bluetooth offering seamless data capture and transmission. Whether in a remote part of the country or in the center of a city, this handheld full-Windows tablet can effectively relay information in real-time and minimize manual data dissemination from HQ to and from deployed first responders.
As communication technology evolves, fast, secure, and accurate mission-critical communication for first responders helps them to protect society. The DT361AM and DT361AD are unique rugged handheld tablets that showcase innovative design capabilities to deliver purpose-built mobile solutions for first responders, law enforcement, and other mission-critical field use cases. Check out their key features listed in the full press release here