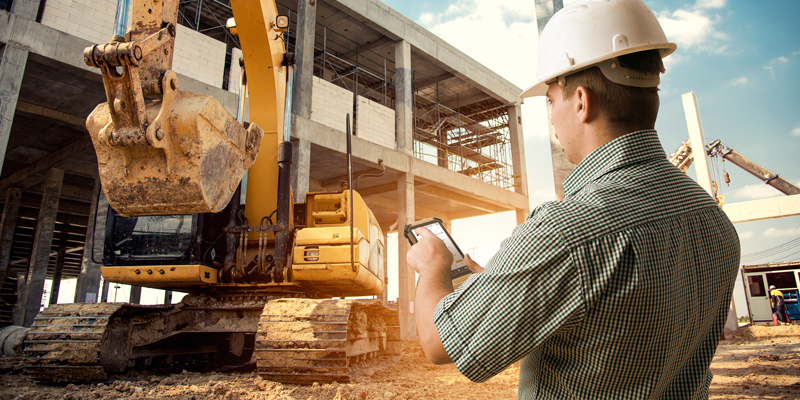 Construction project management is equipped with many moving parts from drawing up the plans for the project to laying the right foundations, to managing teams and supplies needed for the project; construction site managers have their hands' full tracking and monitoring every step along the way. Managers need reliable tools beyond the tools used on the job site to build, they need tools that make their life easier when managing all of the parts of a project.
Rugged tablets for construction assist in managing projects in the field, enabling more efficient tracking and monitoring of all parts of the project with real-time communication. Durable and reliable to withstand harsh conditions in the field.
4 Reasons Rugged Tablets Make the Perfect Tool for Construction Project Management
Rugged tablets progress project management in the field.
Rugged tablets help project managers track all supplies for the project, manage the inventory for the project, tracking of equipment rentals, and management of crews. Rugged tablets integrated with project management software for ease and efficiency of the moving parts of construction projects.

Rugged tablets are equipped with built-in GNSS.
GNSS capabilities are built into rugged tablets which provide targeted features for mapping and surveying for accurate measurements, which are recorded directly into the rugged tablet for collecting and organizing data collected on the job site. GNSS capabilities integrated into the tablet allows teams to document project progress with verifiable data that includes drawings and plans, measurements, images and videos, and other pertinent data the team may need to view in real-time.

Rugged tablets assist in project forecasting.
Rugged tablets help project crews identify problems before they become major issues on the project. Rugged tablets help crews forecast potential problems on the site before they become an issue that could put the project on hold for weeks or even months. The 3D RealSense camera, for example, can go into hard-to-reach areas where it may be unsafe for crews to get to, scope the area and provide data. For example, the entire tablet could be sent underground on an extension to examine gas lines to ensure they are working properly.

 Durability and reliability to withstand field operations.
Rugged tablets are built tough. Designed and manufactured for the job site, ensuring that they can be used in the field even when the conditions are harsh. Rugged tablets are designed to withstand extreme heat or cold temperatures, dust, vibration, spills, and environments that contain vibration such as a job site from drills or heavy machinery like VDE (Vertical Drilling Equipment). 
Rugged tablets are the perfect technology tool for construction projects that assist in improving project completion faster and more efficiently, while providing accurate tracking of supplies and inventory, and providing real-time communication between all parties involved in the project, improving decision-making capabilities.