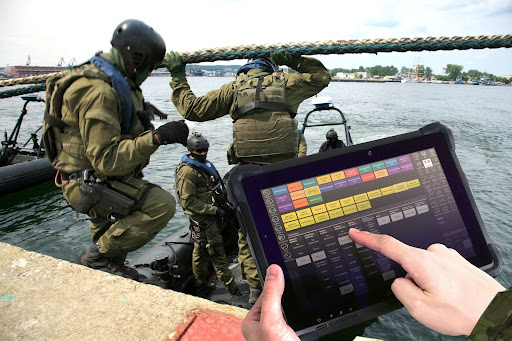 Because special forces team members must be prepared to go anywhere in the world, they train and work in all climates, weather conditions, and settings. During missions in enemy-controlled areas, Special Forces team members may be exposed to extreme temperatures, often without protection. They work and practice on military bases, ships, and submarines the majority of the time.
Soldiers of the Special Forces are known for taking on the most sensitive tasks in the Army, from destroying enemy communications and supply lines to quietly breaching enemy lines using guerilla warfare methods. As a result, they operate under a focused, small-team operational organization, utilizing cutting-edge technology, weaponry, and equipment.
With this, Special Forces require a consistent approach to gathering data, communicating in the field and on the base, and being provided with the most up-to-date information available to create data-driven decision making when deployed or preparing for deployment, due to the broad variety of operations.
Below are the ways rugged tablets are utilized by the Special Forces:
Positioning for the military, real-time aerial views for drones. Drones with the integration of rugged tablets improve real-time communication and decision-making allowing special forces to assess life-threatening situations in real-time and communicate easily and efficiently between teams.
 
Networking on the move and real-time communication between divisions and teams. With the use of rugged tablets, special forces can disseminate information to people across the network in a secure, reliable manner. All information communicated on the network is safe and secure and can easily be wiped remotely from a tablet should the tablet be lost or left in the field.
 
Ensuring secure data and communication transmission. Information can be gathered from field people, drones that feed data into the system, database consolidation, other tablets managed by various teams, and other trustworthy sources. This data is collected, logged, and analyzed by a system that is available in real-time by anyone on the secure network who has access to the information.
 
Consolidating multiple data points for situational awareness. In the unpredictable environment of the battlefield, for the special forces, the fight does not stop just because they are on the move. That reality puts the special forces at a distinct disadvantage if they cannot maintain situational awareness at all times.
Whether the mission is identifying and preventing certain actions before they occur, observing and reporting on activity in the field, or preventing insurgency, special operations forces need the most reliable, advanced technology available. These missions are simply too critical for unreliable tools, and success relies on access to real-time intelligence, which leads to effective situational awareness and decision-making.
DT Research military-grade tablets are designed with efficiency, durability, and safety as the top priorities in both the build of the tablet as well as its capabilities. DT Research rugged tablets offer a new generation of convenience for the special forces suitable for their specialized missions.
 Military-grade tablets from DT Research are Rated IP65, MIL-STD-810G, and MIL-STD-461F for security and durability. The ratings a rugged tablet requires to withstand use in any location. They get the job done, while being dependable in some of the harshest environments including dust, sand, and extreme temperatures from -4 degrees Fahrenheit to 140 degrees Fahrenheit, providing reliable operation in harsh, mission-critical environments.