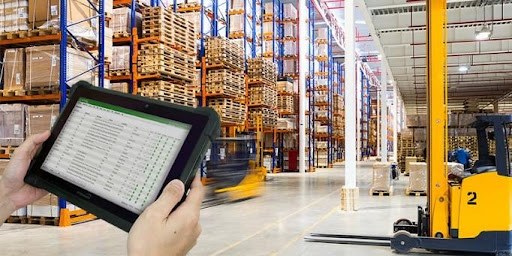 Pallet management is a service provided by pallet suppliers covering an array of important tasks, including managing inventories, pallet supply, and retrieval and recycling.
PalletOne is the largest manufacturer of new pallets in the country, with over 40 years in the business and over 17 locations across the Eastern US. In addition to manufacturing, repair, and recycling pallets and crates, PalletOne also offers warehouse services such as inventory management, Vendor Managed Inventory (VMI), Just in Time Programs (JIT), and Closed Loop System Development.
With a focus on reducing waste, improving efficiency, and continually improving their overall business model, PalletOne has chosen rugged tablets from DT Research that they could use in warehouses and in the office.
A rugged tablet has so many handy uses. Here are the ways rugged tablets are utilized in pallet management:
Barcode Scanner
Most rugged tablets have the capability of having an optional barcode scanner installed. The scanners are now so sophisticated they can read 1D or 2D barcodes and the labels don't even need to be in pristine condition. Dirty or damaged codes can be read just as quickly. A rugged tablet can scan pallets just as easily out on the dock in bright sunlight as they can indoors, and quickly – speeding up loading times while keeping inventory numbers in real-time.
Reporting and Monitoring
Using a rugged tablet to forecast demand allows you to reduce backorders and overstock. When an employee needs information or records from a central database, it's easy to use a rugged tablet to quickly tap into the required information. Rugged tablets make it easy to enable data-driven decision-making across multiple departments, by keeping all information that is collected updated in real-time. So anyone with access to the network can access pertinent information when needed and deploy decisions based on the latest information collected. 
Space Saving
Warehouse staff are usually on their feet moving around the site, so it doesn't make sense for them to have a desktop computer. A computer requires space for a workstation and chair. It makes more sense to have a mobile computer where staff has easy access rather than needing to return to a desk throughout the day to input information after it has been collected on the warehouse floor. A rugged tablet offers mobility and flexibility to do everything team members need to do, on the go with a tablet in the palm of their hand.
Inventory Management in Extreme Conditions
Stock management doesn't just happen in ambient temperatures. Many items need to be stored in large fridges or freezers so a rugged device is required to cope with the extreme cold. Inventories kept outdoors in extreme heat or dust also need to be managed using a rugged device. 
PalletOne selected the DT301 from DT Research, a 10 inch capacitive touch outdoor-viewable display with an Intel processor that is tough enough to endure the challenges of the warehouse, manufacturing line, and forklifts.
The DT301 is water and dust resistant, meets military specifications for shock and vibration resistance (810G), and has EMI and EMC tolerance (461F). It also withstands harsh weather, has a large capacity, and hot-swappable battery packs, ensuring that there is never any downtime on shifts. It also has built-in Wi-Fi and BT for seamless communications from the warehouse to the office, as well as a smart card/CAC reader for quick data capture and secure access level verification.
The right device and software can save your organization money by not over-ordering or losing inventory. Companies can save time and resources, scanning, locating, and reporting stock all from an easy-to-use rugged handheld tablet.