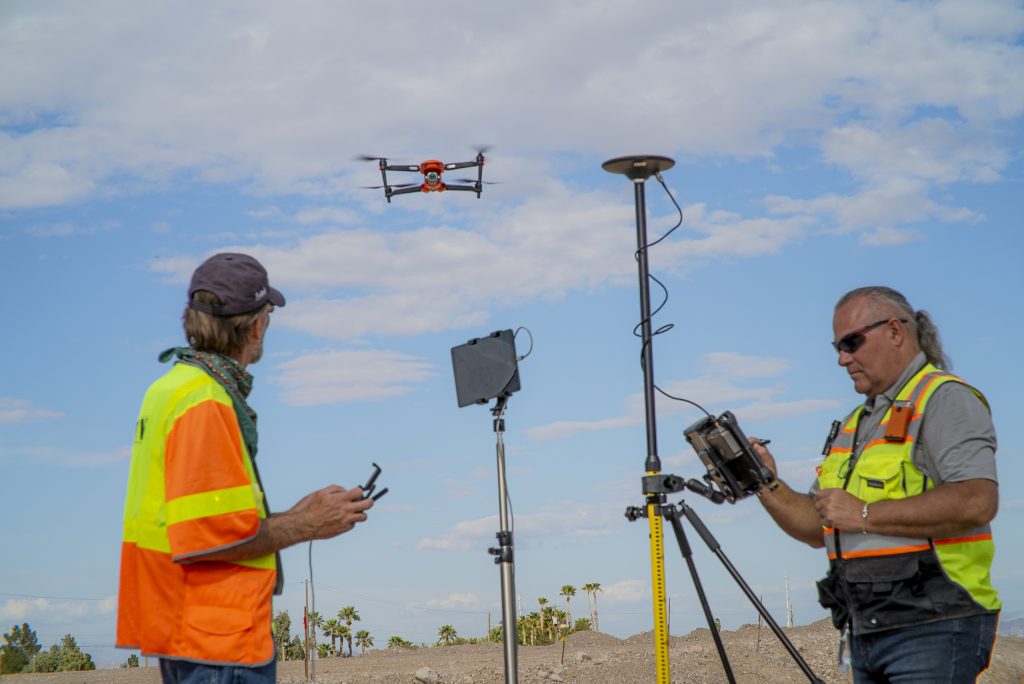 Technically speaking, a drone is an unmanned aerial system (UAS) or an unmanned aerial vehicle (UAV). Drones are flying objects that can be piloted remotely or automatically using embedded technologies in conjunction with GPS and onboard sensors.
Drones provide a real-time overhead perspective to help monitor events as they unfold, whether scouting a burning structure, performing search and rescue, or de-escalating dangerous circumstances. They are used by small-town volunteer fire departments to sophisticated police departments. Having aerial monitoring capabilities aids agencies in honing their strategies, enabling them to react to situations rapidly and reduce operator risk exposure.
Ways Drones with Rugged Tablets Enhance Situational Awareness
Live Video Streaming
Drone-enabled live views of an area, object, person, etc. are essential for use-cases including situational awareness during natural disasters, inspections of wind turbines and solar farms, intrusion detection at secure facilities, and more. The delivery of value, however, also depends on drone payloads like thermal cameras, IR cameras, sirens, lights, camera gimbals, and charging stations. While the capacity to capture video streams (on local servers or in the cloud) can help with the investigation of security incidents and audits of security services, live video broadcasts from dual cameras in drones being manned by a rugged tablet can enable nighttime missions. Additionally, it can safely distribute video streams over all networks.
Data Collection and Storage
Data can also be made available in real-time by connecting a drone to rugged portable tablets. Rugged tablet integration with drones enhances situational awareness, real-time communication, and decision-making while also helping to safeguard users and operators from potentially fatal scenarios. Collected data is stored on the network and made available right away with precise accuracy of the data collected.  
Drones are very skilled at swiftly gathering massive amounts of data, making them ideal for gathering data from wide areas that need to be covered quickly. In a complimentary way, drones and rugged tablets operate together, with the handheld computer serving as the UAV's controller or user interface.
Insights from Video Streams from Drones
The drone cameras real-time, rich picture quality, and video data serve as a constantly growing pool of "training data" that AI/ML algorithms can employ to intelligently automate business processes. Similar to this, automatic video analysis can be used to help emergency response teams identify suspects and/or victims in public safety emergencies.
Real-time footage can be watched from nearby command vehicles and broadcast remotely to command centers, giving the safety-critical information required for enhanced real-time coordination and collaboration of the resources on the site.
Drones have a staggering array of potential applications, from agriculture to reforestation, asset management, helping with insurance claims, and enhancing situational awareness. Reduced risk for public safety personnel, situational awareness at the incident, and real-time communication among first responder teams are all benefits of integrating and using drones with rugged tablets.