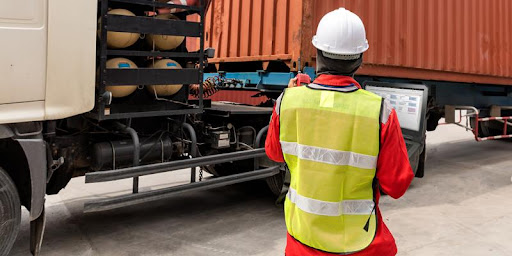 Tablets have been around for a while, and due to their combination of an easy-to-read display and keypad-free data entry and retrieval, they are attracting renewed attention. In comparison to notebook computers and handheld devices, rugged tablets provide a number of advantages. A rugged tablet can be easily used by a standing worker while being held in one hand, as small 6-inch and 8-inch rugged tablets are ultra-portable. Additionally, they have a variety of display sizes something ideal for most every mobile worker.
One industry that has benefited from this technology is logistics. Due to the constant demand for quick and accurate delivery, companies now need to be selective when choosing technology that combines efficiency, security, and a decent return on investment. Rugged tablets have proven to be useful in managing communication, deliveries, managing staff, and field workers, thereby improving their productivity.
Three key advantages of rugged tablets in the logistics sector:
Scheduling
The use of rugged tablets can update delivery logs in real-time, removing the requirement for the driver to submit manual logs. This real-time recording guarantees that the drivers adhere to their delivery schedules and give updates in the event of delays. Rugged tablets are also utilized to capture data at clients' locations, avoiding the need for tedious administrative procedures. Rugged tablets make it possible to scan items as they enter and leave the warehouse; since the data is updated in real-time, warehouse personnel won't need to double-check the inventory records.
Inventory Management
Inventory management is another area where rugged tablets have been useful. Inventory recording needs to be precise and current in order for the logistics process to run smoothly. Below are the ways that rugged tablets are utilized to enhance inventory management:
Helping supervisors monitor inventory movement and reduce the likelihood of stockouts. Reorder alerts can be given in real-time to the appropriate staff by employing a rugged tablet for inventory management. 
Searching for the location of the goods on a desktop can be a difficult chore in huge warehouses. Locating merchandise within the warehouse is now more effective thanks to portable rugged tablets.
Recording inventory can be difficult, especially when working with large volumes and moving objects. Rugged tablets offer many varieties when it comes to data collection including barcode and RFID scanners, 3D RealSense camera, and drones logging the data directly into the tablet.
Communication with dispatch
Due to driver shortages, operational and customer demand for real-time tracking and delivery confirmations, and the requirement for dependable two-way communication between dispatch centers and drivers, the transportation industry is feeling stress on some of the processes. As a result, delivery fleets now rely on specialized portable tablets that give their drivers the ability to register new shipments, identify goods in their vehicles that are prepared for delivery, and verify receipt of delivered products with electronic client signatures. 
Rugged tablets are far more affordable than the previous generation's unwieldy portable computers since they are designed for heavy-duty use in the field but have the capabilities and flexibility of consumer cell phones. Fleet managers can always reach their drivers thanks to rugged tablets, which use the same wireless networks as other wireless devices.
The advantages of using rugged tablets in the logistics sector are numerous. If you want to improve your operations whether in the warehouse, dispatch, delivery, inventory management, or managing your fleet, rugged tablets will provide solutions to your specific needs.