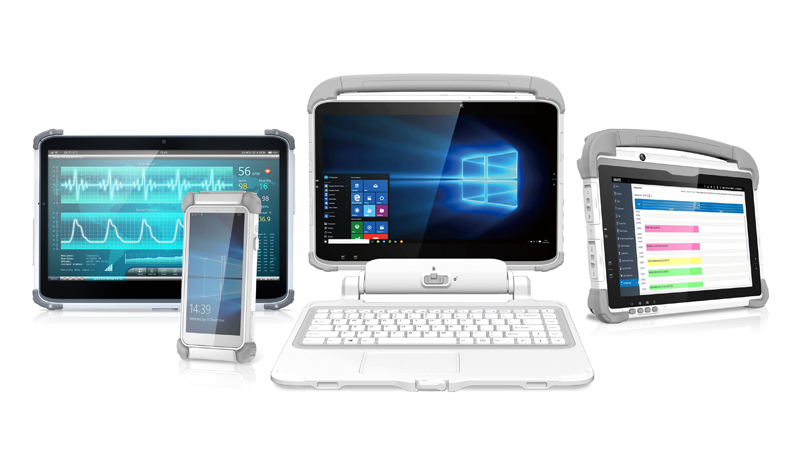 Most recently, the pandemic has brought on many new policies and procedure changes for the healthcare industry to cope with the overwhelm on medical facilities. In the previous year alone, healthcare has altered more than in any other period in modern history due to the issues that have needed to be overcome. To accommodate and protect patients and providers alike, the healthcare industry was forced to rapidly adapt and evolve, resulting in stark changes that will influence the field for years to come.
The recent progress witnessed in healthcare suggests a continued trend of development and experimentation geared especially toward distributed and digitally-enabled care, both of which ultimately focuses on the well-being of patients through the reduction of cost and time.
Telehealth and Telemedicine
 What the world has witnessed over the last two years in healthcare indicates the field's capacity for change and evolution in search of efficient, effective, and optimum care.
Prior to the epidemic, telemedicine was already an often talked about option for patient treatment, but its full potential had not been tapped into. When social distancing became the norm, telemedicine quickly became a necessity, and its role during the pandemic was essential to promoting health and safety. As restrictions are lifted, it seems the telemedicine trend will persist thanks to the improvements in accessibility, connection, and care efficacy.
Quality, specialized healthcare is now easier to access, independent of a patient's location, mobility, or access to transportation, thanks to telemedicine, particularly the practices of app-based healthcare, wearable electronics, and remote consultations.
Medical rugged tablets, medical tablet computers, and cart computers have proven to become essential in the healthcare sector. They play a significant position in telemedicine, which is the remote provision of medical services to patients.
Digital Healthcare
The integration of digital healthcare has also facilitated stronger, more cohesive connections between patients and their providers. From the use of wearable technology that monitors and transmits vital signs to rapid turnarounds for virtual appointment requests, digital healthcare is becoming more intuitive.
At large, healthcare has benefited enormously from the incorporation of technology during the pandemic, and this development is especially true regarding the identification and treatment of illnesses through the use of AI and robotics. Outfitting wearable tech or connected databases with AI helps medical professionals and patients limit the development of preventable conditions, while also detecting the onset of illness sooner through data analysis.
Modern medicine is increasingly focusing on prevention and early detection, and with the help of wearables and artificial intelligence (AI), healthcare professionals can better meet these objectives and treat patients before their conditions deteriorate.
One of the biggest conclusions for the healthcare sector from the pandemic is simple: community health depends on teamwork, innovation, and expansion. The healthcare sector must change as new technologies emerge; outdated technology must be discarded in favor of more advanced, modern technology.
Medical tablets are part of that innovation supporting the healthcare industry with their 24/7 power and mobility, to treat patients in a room or on the go. Medical tablets can be used in a medical facility or in a makeshift drive-through facility with ease because they can be put on wheeled carts and rolled or carried by healthcare professionals. Medical tablets are also resistant to pathogens and bacteria with their antimicrobial casings, they are built for tough environments to endure drops, spills, and even vibrations. 
Medical tablets are reliable, flexible, and their features are intuitive to use for healthcare professionals. These positive changes have a large impact on everyone involved. Patients are benefitting and so are medical teams.