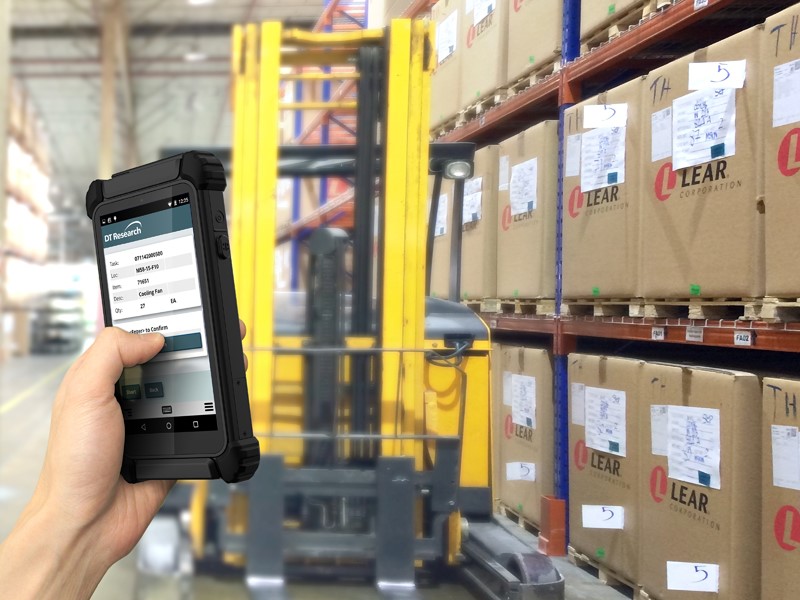 Businesses in the supply chain are more concerned than ever with increasing the effectiveness of their operations. For increasing the visibility of their inventories and assets, they are looking to the advantages of RFID asset tracking in the supply chain.
A relatively new development in supply chain management, Radio Frequency Identification (RFID) technology, offers a very promising remedy. Supply chain disruptions are reduced thanks to RFID systems that increase supply chain visibility. This is the first step in achieving end-to-end supply chain visibility. It not only helps overcome the supply chain risk challenges but also deals with an unforeseen crises.
3 Major Benefits of RFID in Asset Tracking and Management
Increases Visibility
Increased inventory and asset visibility is the most essential and fundamental advantage of RFID asset tracking. In other words, RFID tags may be read from anywhere in the building, giving workers instant access to the location and quantity of each item. And as a result, they will be given the location or status of a shipment that has already left the plant.
The embedded RFID tags in the products reduce the need to manually cross-check inventory or scan individual items. As a result, tracking items that include mixed pallets is simple without having to open the packaging. Manufacturers are able to easily keep an eye on all of the quickly moving goods in the warehouse. Along with the capacity to gather, manage, and store enormous amounts of data, RFID offers real-time awareness of moving products.
Eliminate Delays
Unexpected disruptions in the flow of goods are prevalent in supply chains. These disruptions often occur in various forms, such as interruptions in production facilities, labor disputes, poorly functioned communication infrastructure, etc. The closed-loop tracking with RFID reduces the risks induced by supply chain disruptions. In other words, it helps supply chain workers in monitoring the problems as they occur so corrective actions can be taken quickly.
Mitigates Loss and Theft
Over the past few years, RFID technology has become increasingly common in the supply chain industry, one reason is mitigating the loss of items during transport from warehouse to location. From the moment of departure through the point of delivery, items are given RFID tags and are subsequently tracked.
The accuracy of item data stamps and their precise location are ensured by using item-level tracking and visibility. By doing this, the distribution process will become more effective and accurate. This is feasible because the distribution centers will be updated with the assets' status as they arrive at or depart from each location. Additionally, this helps to cut down on any shrinkage in this vital sector.
By efficiently performing cycle counts, tracking perishable items, and controlling inventory on the floor, DT Research rugged tablets with UHF RFID readers support inventory management. The UHF RFID reader can identify merchandise on top of shelves, boosting asset visibility, speeding up and streamlining processes, and lowering the risk of loss and theft for the company. 
It can also read tags up to 6 meters (20 feet) away allowing staff to identify merchandise on top of shelves, improve asset visibility, speed up and efficiently run business processes, and reduce the risk of loss and theft.
RFID readers are built into the tablet and not as an added accessory, thus reducing the maintenance required for external parts. This is one of the reasons our tablets are rugged and built to withstand harsh environments, forklifts with vibration, dusty environments, drops, and spills.
Rugged tablets are portable and can be carried into the field, used in the warehouse, and on a forklift. Proving to be the perfect technology for shipping and logistics, warehouses, and supply chain logistics teams.