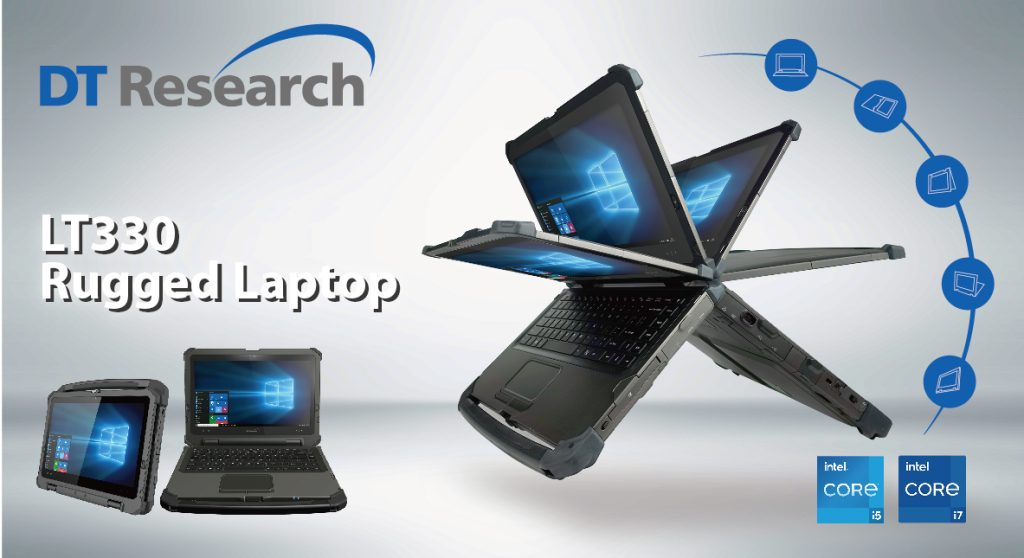 The construction industry is continually seeking innovative solutions to improve productivity and streamline operations. In recent years, convertible laptops have emerged as valuable tools for construction professionals. With their ability to seamlessly transform between a tablet and a laptop, these versatile computers address the challenges faced by managers and experienced personnel, while also offering durability, faster communication, and enhanced collaboration.
Convertible laptops are revolutionizing the construction industry by addressing the challenges faced by managers and team members in the field. Their versatility as both a tablet and a laptop, combined with their durability, faster communication capabilities, and enhanced collaboration features, make them valuable tools for improving productivity in construction projects. Convertible laptops that turn into rugged tablets have the ability to withstand harsh conditions and adapt to various work environments; these computers are poised to become essential companions for construction professionals seeking efficiency, connectivity, and flexibility.
Let's explore the benefits of convertible laptops in the construction industry and their potential to revolutionize the way construction projects are managed.
Improved Productivity and Recruitment
One of the key advantages of convertible laptops in construction is their ability to enhance productivity, which is vital in the face of the industry's ongoing challenge of recruiting competent managers and experienced personnel. These laptops provide quick conversion into a tablet, allowing professionals to effortlessly navigate tight spaces, conduct on-site walk-throughs, and facilitate stakeless road construction. Additionally, they enable the retrofitting of existing structures by providing easy access to digital plans and relevant information, saving valuable time and effort.
Flexibility in Different Environments
Convertible laptops offer remarkable flexibility in multiple environments by seamlessly transitioning between a tablet and a laptop. When working in a vehicle or in the office, they can be effortlessly converted into a laptop, enabling construction professionals to access desktop applications, manage documents, and utilize specialized software while working in the field on a jobsite. This flexibility enhances efficiency, ensuring that critical tasks can be completed wherever the job demands.
Durability and Adaptability
The rugged nature of convertible laptops makes them well-suited for the demanding conditions of construction sites. With features such as hot-swappable batteries, these computers offer an uninterrupted power supply, allowing professionals to work without disruption. Moreover, their ability to adapt to various lighting conditions and their outdoor viewable screens ensure optimal visibility even in challenging environments. The availability of different screen sizes further enhances readability, making it easier for users to view complex diagrams, blueprints, and information models.
Faster Communication and Collaboration
In construction projects, effective communication and collaboration are crucial for success. Rugged convertible laptops facilitate faster communication between the construction site and the office, enabling real-time updates to plans, project management progress, and recording accurate billing. By billing in segments rather than waiting for the entire project's completion, contractors can expedite their financial processes. Furthermore, convertible laptops enable faster payroll management as each segment of work is completed, contributing to smoother operations and improved efficiency.
Enhanced Information Modeling
Information modeling plays a significant role in construction projects. Rugged convertible laptops offer construction professionals a platform to access and collaborate on information models in real time. Accurate measurements and land surveys can be recorded directly into the portable tablet from the jobsite which can be used for the data needed to update designs and drawings as well as order materials. This streamlined workflow allows stakeholders to view and modify designs, identify conflicts or discrepancies, and make informed decisions promptly. By fostering better information modeling practices, convertible laptops contribute to the overall efficiency and accuracy of construction projects.
With the above benefits and potentials in using a rugged convertible laptop in mind, DT Research introduces the LT300 series, a cutting-edge lineup of fully rugged, 360 convertible laptops crafted to excel in the unique and demanding settings of the construction industry.
These rugged convertible laptops are purpose-built and meticulously engineered to operate flawlessly in the field, confined spaces, warehouse floors, project sites, and various other challenging environments where standard tablets or computers often struggle to deliver optimal performance or prove cumbersome to use. Offering unparalleled versatility, durability, and reliability, the LT300 series by DT Research is a game-changer for professionals working in the construction sector.