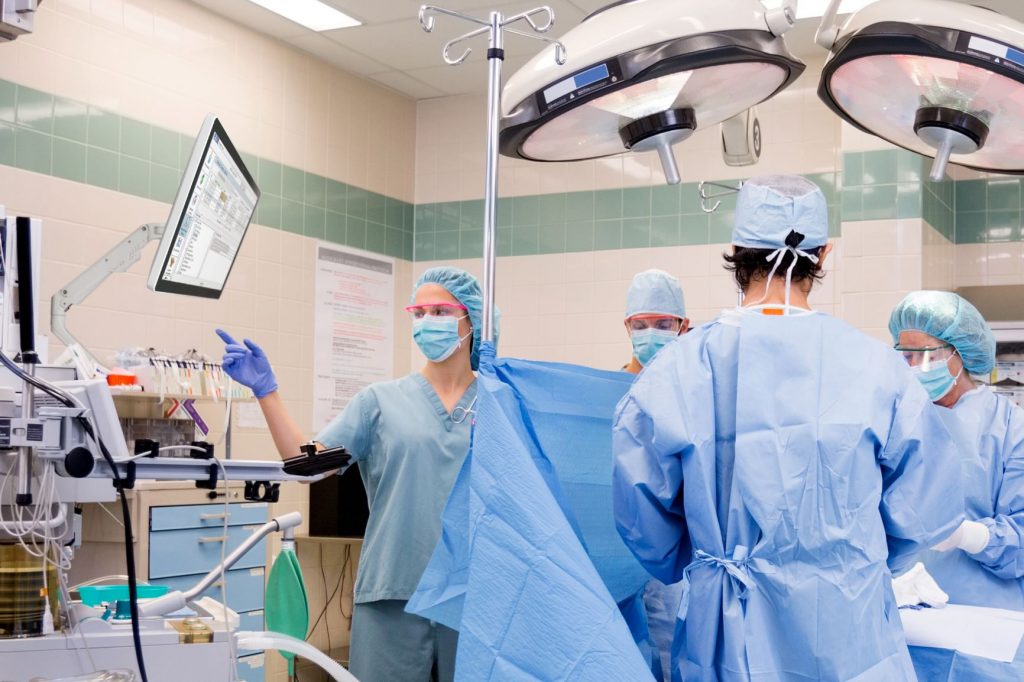 The medical tablet cart system has been a giant step forward for emergency rooms, hospitals, and urgent care clinics, providing a continuity of care that is unmatched when it comes to mobility and efficiency. Increased professionalism and better patient outcomes occur when healthcare worker Integration with existing patient records systems means electronic health records (EHRs) are easier to review, update, and transmit seamlessly, providing any necessary information available to all members of a patient team and making it easier than ever to catch errors before they impact patient care.
Visual Output
Images and other data can be shared with patients using bedside viewing, allowing even complex charts and scans to be explained in detail with visual aids. Signatures, acknowledgments, waivers, and authorizations can be effectively completed on the spot without the need for a specific terminal or handheld option.
Flexibility
Integrated hot-swappable batteries permit continual use which can be crucial to the continuity of care, while additional features like touch screens, finger or stylus writing, and an RFID or smart card reader deliver a seamless work experience for healthcare professionals.
Mobility
The medical tablet cart's mobility allows it to be easily relocated with patients from ward to ward, room to room, or floor to floor, which is particularly helpful when sending a patient for scans or tests and results can be keyed in in real-time by technicians and specialists can review on the fly with real-time updates between the tablet and the rest of the medical facilitys system.
Privacy

A medical tablet cart can be wheeled rapidly and without fear of being given the best possible tools to do their job. A medical tablet cart has a small footprint and is lightweight so it can be efficiently moved and utilized, and eliminates tablets being misplaced or not used due to low battery power. It also improves staff mobility as the tablet can be used with or without the cart.
The power of medical tablet cart systems can enhance every step of the patient care process, in the following important ways:
Record Keeping
Upsetting down crowded hospital hallways and parked unobtrusively by a patient's bed when needed. Teams of healthcare professionals can work in tandem on a patients care since the information can be securely shared within their network and the patients private data protected.

Medical tablet carts are transforming the hospitals of today into the healthcare centers of the future, where care is highly individualized and synced perfectly through the entire system for excellent patient outcomes and professional satisfaction.