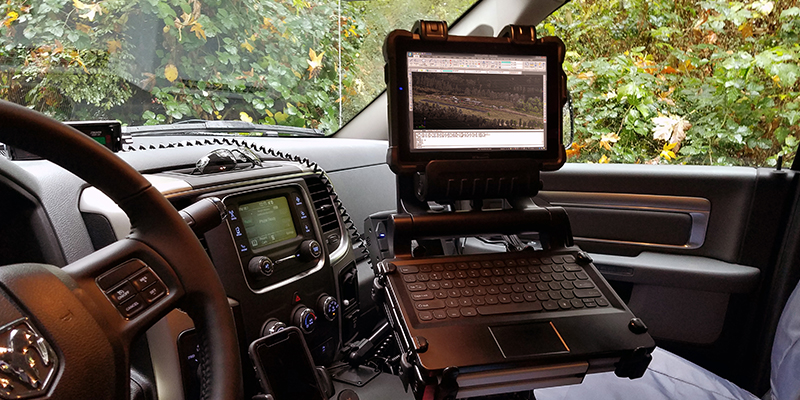 Field staff needs tools, software, and rugged devices that meet requirements not only for doing their job but for the rigorous environments they may work in. Rugged tablets are ideal for utility management, city fleet vehicle maintenance, parks management, and more.

State, city and county services as well as public works, utilities, and transportation all can benefit from rugged tablets that deliver an optimal mobile experience with powerful computing and communications options, fast speeds, easy to read screens, and accessories that allow them to go from office to vehicle to onsite locations easily and functionally.

Its time to embrace everything that mobile tech offers to field operations, and the public sector can benefit hugely by getting on board sooner rather than later.

Rugged tablets deliver a fundamental, adaptive, and obsolescence-resistant mobile computing platform. They provide long-term investment protection for government agency initiatives, with a lower CAPEX and higher ROI than any other mobile PC solution, as well as long term obsolescence resistance and easy integration with existing systems.

Field staff can access what they need in the field, collecting data and collating reports for a fast, cost-effective way to manage projects. This can minimize costs and losses associated with false starts, lapses in oversight, cost overruns, repeated delays, or any of the many obstacles which can be posed by aging infrastructure. They can also help build out new cities, allowing smart functionality to be built in from day one.
With a rugged tablet, you get multiple functionalities on one device. Instead of field workers being forced to carry a separate camera, barcode scanner, GPS device, mag stripe reader, and monitor, you have an all-in-one device custom-built for your needs. Additional options like vehicle mounts, battery charging stations for hot swappable batteries, keyboards, and digital pens make these tablets even more mobile and adaptable.
The latest in compatible software is implemented and each tablet built with an eye to low turnover across the next 5-10 years. There wont be a requirement to buy all new devices in a year or two due to an inability to interact with upgraded software or programs. This built-in longevity and durability lower the costs of replacement over time.

Security is also at a premium with these purpose-built tablets. Sensitive data is safe in a closed network with wireless encryption that cannot be hacked through traditional wired access points. All of these features are reasons why federal, state, and municipality organizations should be outfitting their field teams with mobile, secure, and flexible rugged tablets.