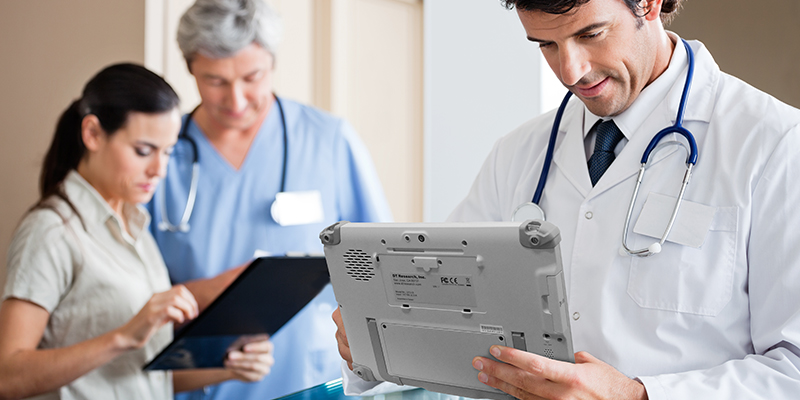 As kids all over the country head back to school, healthcare facilities plan to utilize telehealth as a tool for student physicals and health issues that may arise during the school year. Doctor's offices have had a year and a half to understand how telehealth can be used to treat patients from a distance, while still providing quality care.
Telehealth has become a growing trend in inpatient care that enables healthcare practitioners to treat their patients without them physically needing to come into an office setting. Through video conferencing and picture uploads, patients interact with nurses and doctors to be seen for a variety of ailments and illnesses. In a time when many offices were shut down or wanted to limit human-to-human contact to prevent the spread of COVID; healthcare facilities found telehealth to be the bridge between staying at home and excellent patient care.
As telehealth quickly became the go-to model for treating patients, it was soon realized that healthcare professionals needed medical-grade equipment that allows them to function well virtually. Our medical tablets are being used all over the world to assist with the ever-changing needs of healthcare during this time where patient care is of utmost importance and so is safety.
Medical Tablets for Improved Telehealth
Integrated Cameras
The front-facing and rear-facing cameras enable healthcare professionals to interact with patients through video. Integrated cameras on both sides of a medical tablet allow healthcare professionals can easily show charts and discuss issues from the office while they interact with patients. Medical tablets have a range of screen sizes, from 6-inch for ultimate mobility in the field and 13-inch for clear viewing of x-ray results and video conferencing.
Mobility
Medical tablets are lightweight and portable. Physicians and nurses can easily carry them into quiet rooms or spaces to treat patients. They could also be carried home should physicians need to work from home due to office closures or limited office hours. Medical tablets offer mobility for patient interfacing so that treating patients can be done seamlessly from any secure location. Medical tablets also come with built-in WiFi and Bluetooth capabilities to reduce downtime due to non-connectivity.
Secure Patient Data
Patient privacy and HIPAA requirements to storing patient data are of the utmost importance when investing in technology for treating patients through telehealth services. Medical tablets are fully equipped with integrated CAC readers that provide a layer of additional security, only personnel with credentials that allow them specific access to data on the network can access that part of the network. This provides an extra layer of security for patient data. All of our medical tablets are HIPAA compliant for storing patient data.
Improved Productivity
Hot-swappable batteries make it so that there is little to no downtime during shifts due to a battery losing its charge. Multiple batteries can be charged at once and stored as a backup so that when the battery on the tablet needs to be replaced in the middle of a shift, they are ready to go. During the exchange of the battery, the tablet will stay on and not shut off, so data is not lost as the battery is exchanged. This is a key feature that our tablets provide to keep the staff going.
As school starts back up and student physicals, as well as student injuries and illnesses, resurface from being back in school, medical staff can quickly turn to medical tablets to improve telehealth services and patient care.