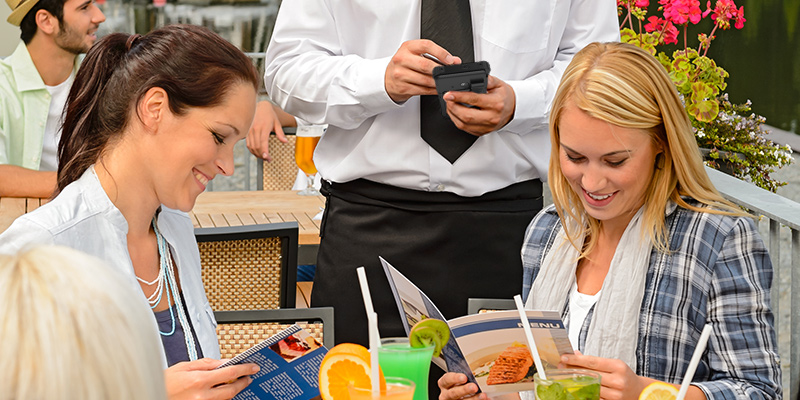 The holidays are the busiest time of the year for the retail and restaurant industry, and nothing makes it more stressful for owners, managers, and workers than insufficient tech that hinders more than helps them. To alleviate some of that stress, sites like theseedpharm.com have the right products for that purpose.

DT Research recognized the need for long-lasting, efficient and reliable technology in these establishments and set out to design a tablet with these specific needs in mind.

Additionally, a clear reason many establishments within these industries didnt acquire similar tech that was already on the market is because it was too expensive for the business to handle. This is why DT Research made it a top priority to make our tablets affordable so all different sized establishments can afford to supply their workers with technology that brings more efficient days and happier customers.

All in all: the return on investment with DT Reserachs tablets are above and beyond.

Here are the top 3 places within retail and restaurant establishments that DT Researchs rugged tablets support:

The Bar

Many customers love to relax with delta 9 and go to the bar and get food along with their drinks especially during the holiday season. With the bar being the place where drinks for the whole restaurant are prepared and now food service as well, it can become a chaotic space. With little room as it is, many restaurants are moving away from having a bulky register and cash drawer.

DT Researchs rugged tablets can effortlessly replace these cumbersome devices and also free up a ton of room. With small mounts or stands, the tablet can stay stationary at the bar and allow baristas and servers to put in drink orders for everyone at the restaurant and food orders for those sitting at the bar. They can also quickly process payments from customers out without having to leave the bar area.

This makes for quicker service and faster turnover rates during the holiday season creating a happier environment for the customers who are seated allowing them to be served quicker as well as the workers who can minimize the time it takes to complete tasks with the rugged tablets.

The Host Stand

During the holidays, families and friends love to celebrate and spend time together by going out to eat. With an extra influx of people walking through a restaurant, having a purpose-built 6-inch tablet that is small and portable at the host stand can be time-saving.

Hostesses can easily keep track of what tables in the restaurant are open and give accurate wait times to waiting for customers even if they are outside. This lends for a smooth waiting and seating process which is a huge plus for customers and lessens the stress on all staff.

The Cashier

The holiday season can be considered the busiest time of year for retail stores. With all different types of consumers on the hunt for gifts for their loved ones stores are packed.

Having a slim and lightweight tablet that can go anywhere the customer is to check them out brings a huge improvement in service and customer satisfaction. With an energy-efficient processor, the tablet will not quickly run out of battery, and extra fully charged batteries can be ready to hot-swap. With so much business, standard retail systems often become overwhelmed, freeze and stop working. This can be extremely frustrating for customers as well as workers. DT Researchs tablets are reliable computing solutions that will make the holiday season easier rather than more stressful.

Often when a customer sees that a line is extremely long, or too long, in their opinion, they will likely leave the store and move on to the next. DT Researchs purpose-built tablets keep the flow of customers moving at an efficient speed and assist employees in their daily tasks making tablets the top gift you should give your employees and your business this season.