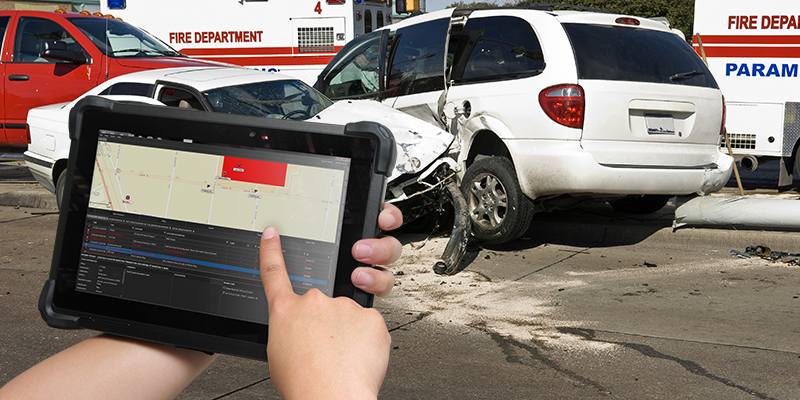 Every day of every month of every year, dedicated men and women put on their uniforms and spend their days protecting our communities and our cities.

Police and first responders work tirelessly to keep us safe and constantly lend their assistance whenever and wherever there is a crisis. To do this to the best of their ability, our law enforcement deserves tech that is designed for them and their responsibilities.

Police and first responders are fast, reliable, and strong of the mind, body, and heart. The technology that supports their valiant efforts should be the same.

Here is how DT Researchs purpose-built tablets are fast, reliable and strong in ways that match the hands and minds that use them:

Ultimate Efficiency

With an energy-efficient Intel 8 Generation Core and quad-core processor, DT Researchs rugged tablets were designed to analyze data, compute solutions, and provide information quickly.

Similar to the way it takes a police officer a few moments to assess a critical situation, it takes our tablet the same short amount of time to perform whatever action inputted from the officer. Our tablets can quickly access law enforcement databases, catalogue inputted data and information as well as perform a scan and capture a 3D model of a scene all within minutes. This is substantial being that in law enforcement, time is critical and a minute can make a world of a difference. When designing our purpose-built tablets, this was a key factor we kept at the forefront.

Additionally, DT Researchs rugged tablets have a Global Navigation Satellite System (GNSS) which allows first responders and police officers to arrive on the scene as quickly as possible. Once the tablet receives the location of the scene, it will provide the quickest and most efficient route possible for law enforcement to follow. This can allow these men and women to save lives quicker one of the most critical parts of the job.

Reliability Elevated

In the same way citizens trust in the reliability of police officers, officers can trust in the reliability of DT Researchs rugged tablets. With energy-efficiency built into the entire system and hot-swappable batteries, these tablets are the tech that first responders and officers can rely on.

Being that law enforcement often works overtime, we built a tablet that can last as long as they do, with hot-swappable and high capacity batteries, there is never downtime for charging.

Ultimate Strength

Designed with slim, lightweight, and durable packaging, DT Researchs rugged tablets were built to withstand everything an officer or first responder goes through. The extremely durable and protective packaging of the tablet eliminates the fear of dropping the tablet and breaking it. This way the officers can put all their focus on their responsibilities and not have to worry about the state of their tablet. The tablets can be dropped, passed around, and propped up without law enforcement needing to worry about possible damage.

It is a big relief for officers and first responders who have such heavyweight of responsibilities on their shoulders to not have to worry about the technology they use. Built to be water and dust resistant as well as withstand being in a car that is going over rough terrains our rugged tablets go wherever officers go.