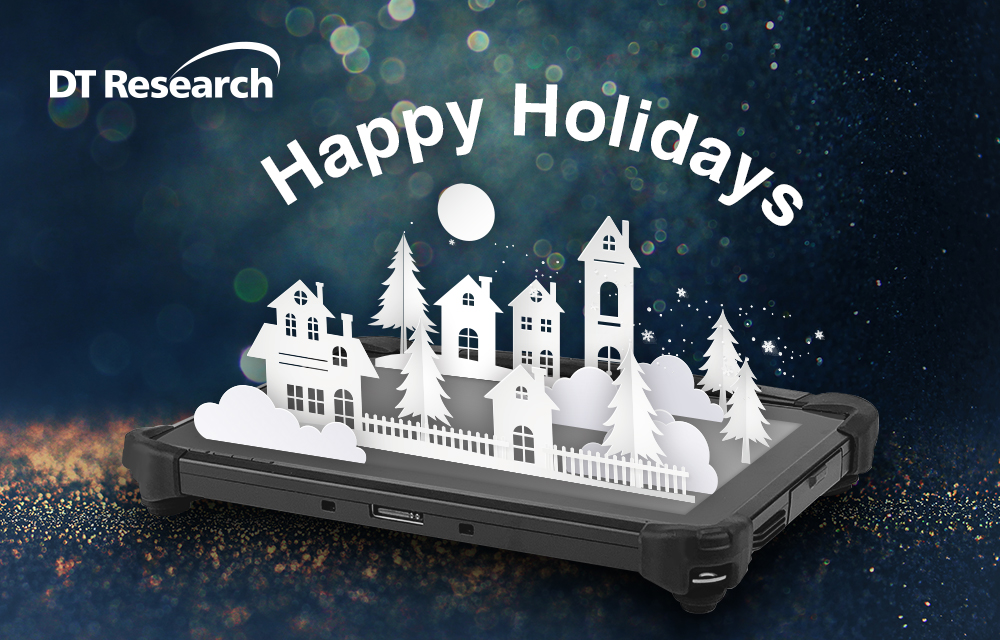 From the beginning, DT Research has been driven by the desire to provide specific industries that are crucial to our countrys infrastructure with advanced technology that makes their jobs easier and more efficient.

Since its the holiday season, weve decided to take a moment and recap on gifts that we pride ourselves on giving our customers all year long.

Latest Technology at the Best Price

Our number one goal is to provide our customers in varied industries with the most advanced technology for the best price possible.

We build our tablets for people and therefore strive to offer prices that real people with real businesses can afford.

Products They Can Rely on Year After Year

We create technology that will keep performing after a year we craft devices that the military, law enforcement, retail, restaurant, and manufacturing industries can rely on. Once our customers purchase a DT Research product, we make sure they have the tech they can rely on as well as support that keeps them happy.

Fast, Quality and Personal Service

Each rugged tablet that DT Research provides to its customers has extremely fast computing power and the highest quality of features; including a built-in camera, barcode scanner, CAC reader, and GNSS capabilities. Additionally, we gift our customers with incredible service because we care about the people we do business with.

Consideration of Customer Feedback

DT Research gives back to its customers by truly listening and hearing feedback from customers and then taking the information received into consideration as we develop future products. Our customers come back for our continuous improvements.

Useable Accessories

We develop a range of focused accessories to target specific needs, made of high-quality materials for improved flexibility. This is the last major gift that we feel we give our valued customers. Each accessory we put out makes the product more user-friendly and functional no matter the environment. This especially includes our batteries, cradles, carts, and battery chargers for the tablet, which can be used in all of the industries we design for.