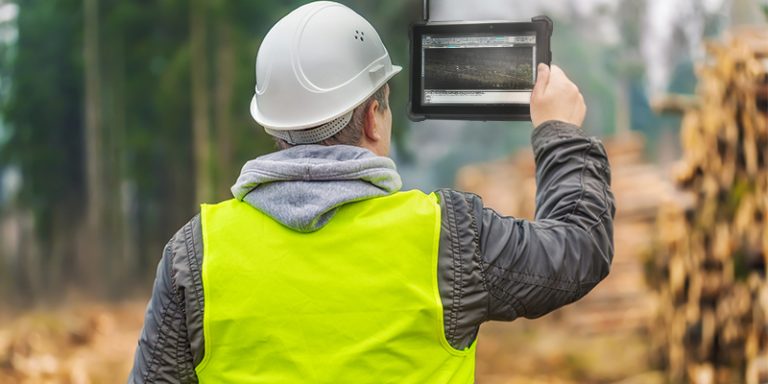 The use of rugged tablets is the new trend in field service businesses and construction companies. It used to be that a pad of paper and pencil were the way to document progress on the job site. With the invention of purpose-built tablets for construction, rugged tablets are making it easier to document and process tasks while reducing the human error of transfer from paper to the computer. Tablets are more in demand than ever in the field service industry and understandably so.
Notwithstanding the construction stage that youre in, knowing that a rugged tablet can cut through a lot of the unnecessary mistakes and lost time that comes with loads of paperwork from surveying, estimating, planning, ordering, and even collecting payments are reasons enough to embrace the growing trend in e-construction.
There are numerous different ways rugged tablets can be useful and efficient for construction site workers. These handheld devices also contribute to a safer environment for everyone on the site.
What is e-construction?
E-construction is a paperless construction administration delivery process including electronic submission of all required documents during a construction project. Rugged tablets are a tool that aids the e-construction process.
3 Ways Rugged Tablets are Used for Construction Projects:
Inspection
Construction sites arent really set up for communication with the team on the go. Armed with built-in Wi-Fi capabilities DT Research rugged tablets are perfect for wireless communications use and uploading documents directly from the site. This 4G LTE connected tablet allows for portable and easy real-time communications allowing project managers to inspect the job site and progress of the project, and they can upload the information during the inspection so other team members are kept up-to-date at all times.
All aspects of an inspection can be documented during every step directly onto this handheld device and signed off during the process. This results in faster work-flow processes and project delivery times.
2. Asset Management
Deliveries of materials and supplies are vital in every construction project. DT Research rugged tablets are manufactured with built-in GPS capabilities, allowing project managers to monitor company trucks and the status of deliveries for materials and supplies. Inventory levels are also managed through the rugged tablet so team members working on the project can ensure all material is ordered to keep the project moving forward, thus avoiding delays on the job site.
Eliminating the need for writing down and constructing a list of materials, then ordering them back at the office or from the warehouse, transactions and inventory orders can be done digitally saving time and effort for workers and contractors.
3. Surveying
Options like a RealSense 3D camera allows staff to use a rugged tablet for construction projects to take three-dimensional pictures of physical space. 3D renderings are uploaded in real-time and produce a digital copy of estimates and renderings.
Another great application of purpose-built tablets is their built-in dual-frequency GNSS module, which provides stand-alone sub-meter accuracy to centimeter-level accuracy with real-time Kinematics (RTK) from GPS, GLONASS and Galileo satellites. The tablets are compatible with existing surveys and GIS software for mapping applications and bring together the advanced workflow for data capture, accurate positioning, and data transmitting.
The rugged tablet is a portable solution that increases productivity and efficiency on construction sites, allowing teams to meet deadlines and bills for segments of the project faster. Dont let your projects and company fall behind enjoy all the advantages of this rugged handheld device with all of the benefits designed for functionality, mobility, and strength.