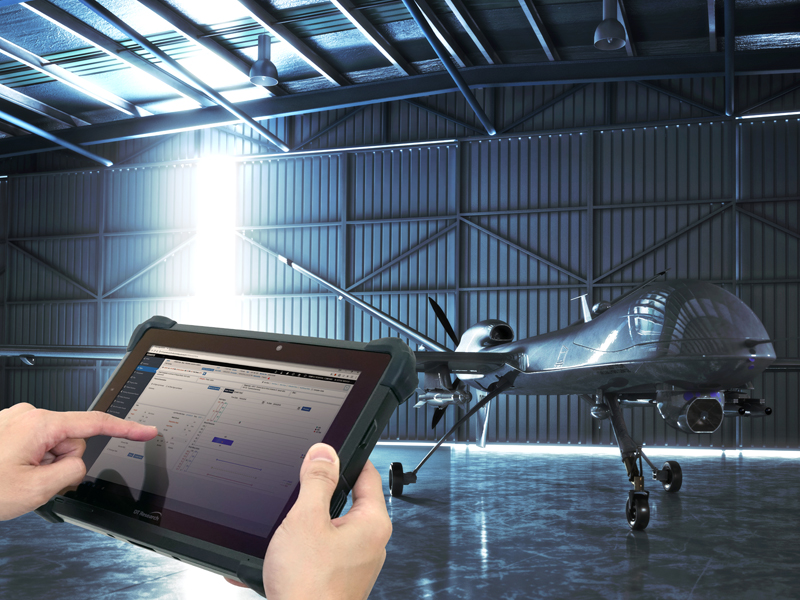 Security on devices used by government officials, military and private companies who work with branches within the government is a top priority. Security is a topic that continues to expand in conversations globally as threats to systems, processes and procedures remain at risk. As a manufacturer of rugged tablets for both government and military branches, we pride ourselves on added security built into our rugged tablets to protect the information within the network as well as additional security measures within secure buildings so users are authenticated prior to entering a facility.
Each DT Research tablet is built with security in mind and for this reason, we are TAA compliant. TAA referring to the Trade Agreements Act, intended to foster fair and open international trade, a must-have for government contracts. In addition to being TAA compliant our rugged tablets also comply with UEFI secure boot and are built with CAC readers for added personnel security.
UEFI Secure Boot
The Unified Extensible Firmware Interface (UEFI) Forum is a world-class non-profit industry standards body that works in partnership to enable the evolution of platform technologies. The UEFI Forum champions firmware innovation through industry collaboration and the advocacy of a standardized interface that simplifies and secures platform initialization and firmware bootstrap operations. UEFI secure boot was created to enhance security in the pre-boot environment. The secure boot helps to protect against the efforts of malware developers, thus keeping operating systems safe and secure.
DT Research rugged tablets have advanced safety features that include UEFI secure boot to protect against malware attacks on software and data.
Built-In CAC Readers
CAC (Common Access Cards) readers provide government buildings and military bases with the ability to ensure only authorized personnel has access to specific locations within the building or specific access to documents on a computer. DT Research rugged tablets are equipped with built-in CAC readers that allow appropriate personnel access to tablets and networks given certain security clearance is met. Thus, keeping mission-critical information safe, protected and secure, should a person or entity not have the appropriate access, access is restricted and not allowed.
In addition to added security features and benefits of the DT Research purpose-built tablets, we offer a 3-year warranty on all of our Federal tablet configurations, with the delivery of orders sent within a couple of weeks, not six to eight weeks like some other brands.
We pride ourselves on manufacturing tablets that are built with a purpose, the purpose of the customer and their applications. If there is a specific feature needed, we can build the tablet for those specific needs in order to ensure each customer is happy, productive and using their tablets to fulfill their needs.