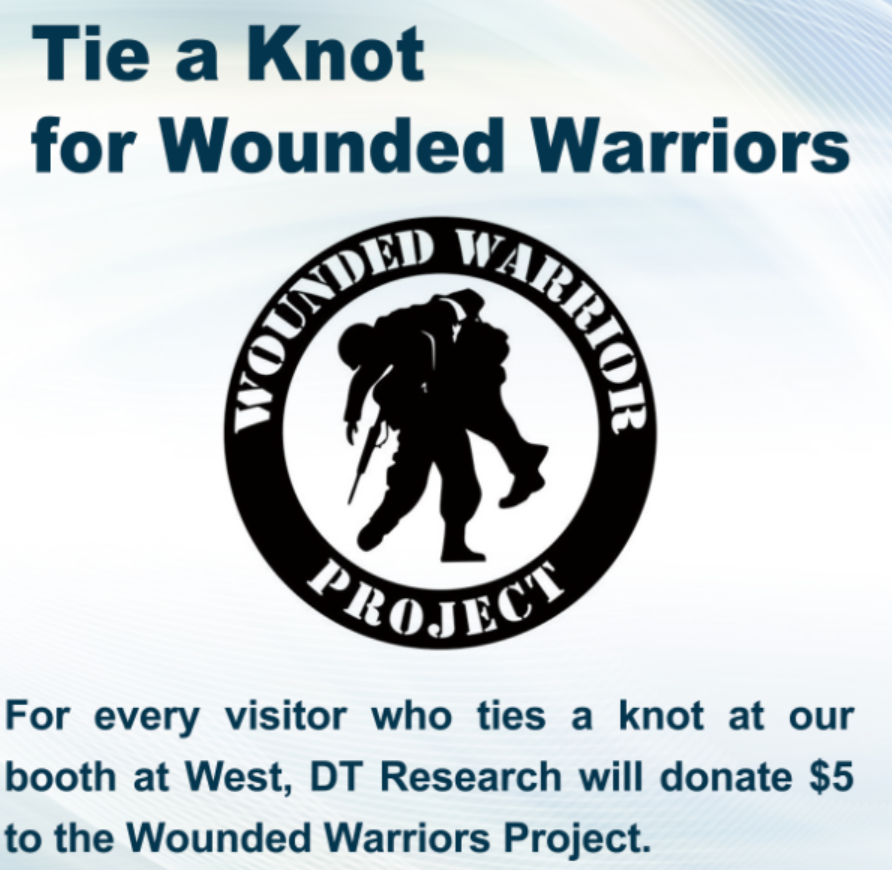 Were looking forward to attending the WEST 2020, where military personnel come together to learn about current and future naval platforms and technologies.
This is the third year we are supporting our veterans at the show by donating to the Wounded Warrior project, with our #TietheKnot Campaign. Here is how it works:
Attendees of the show stop by our booth #2119 and participate in "tying a Knot" – how fast can you tie the knot? What kind of knot can you tie?
For every "knot" tied at our booth we will donate $5 to the Wounded Warrior Project.
***But wait, there's more… this year we've added a twist! If you have visited our booth in prior years and tied a knot to help wounded warriors, we're doubling down! We'll donate double the amount for visiting us multiple years in a row. Just tell us your name and we will donate $10 instead of $5!
Here at DT Research, we support our military by manufacturing purpose-built tablets that are mission durable. This is one more way we can serve those who serve our country.
If you're attending WEST 2020 – be sure to visit our booth 2119 and bring a friend or two. Participate in our #TietheKnot campaign and be a part of helping Wounded Warriors.