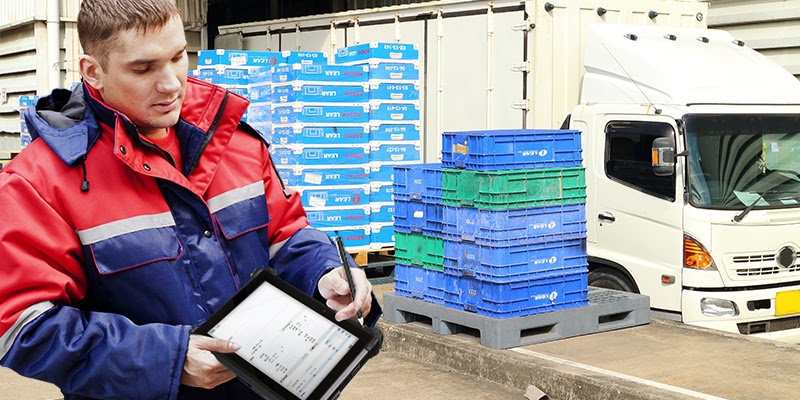 Regardless whether youre situated in a warehouse, distribution center, or managing inventory in the retail stockroom rugged tablets prove to be extraordinarily beneficial in improving distribution, real-time communication, streamlining procedures, and reducing workforce overhead.
From tracking moving shipments to streamlining the delivery of cargo and freight, rugged tablets assist in managing the workforce and improving everyday operations.
Go Paperless
Going paperless isnt only good for the earth, its also good for sales. Rugged tablets provide the ability to improve the overall client experience with speedy electronic communication, including advanced digital copies of client accounts and the ability to pull up information directly on the handheld device. Rugged tablets also enhance productivity and eliminate the administrative burden of reporting miles driven to and from worksite by paper with automated and accurate trip sheets built into the tablet.
Inventory management and quality control
Monitoring inventory during transport guarantees that goods are where theyre supposed to be, and that a high-quality product is tracked throughout the supply chain process. DT Research rugged tablets can be mounted in a vehicle dock and used to track and monitor stock quantities, loads and transport conditions. For example, temperature from loading to delivery to storage can be monitored for shipments that require a specific temperature to ensure quality control. Rugged tablets also allow teams to monitor resource utilization, make schedule updates, assess limits, and plan transfers from one mode of transportation to the next.
Shipping and Delivery
Rugged tablets for logistics are customized for the shipping and receiving functions of any business. Previously, efficient delivery depended on careful counting and handwritten invoices. Nothing could be changed once the trucks leave the warehouse, and in the event, somebody committed an error, it could be days or weeks before customers receive their orders or before the mistake was uncovered. Eliminate the possibility of that kind of error or time delay with the use and functionality of rugged tablets for logistics.
Faster Communication
At the point where drivers are on the road, they need to communicate with dispatchers to coordinate logistical tasks including scheduling and confirming deliveries, arranging terminal loading and stacking times, booking transportations and subcontractors, gathering freight agreements and monitoring customer payments. All of these interactions and processes can be recorded and retrieved on a tablet in real-time, allowing all team members to be kept up-to-date throughout the entire workflow process.
From improving supply chain management during manufacturing and assembly to delivery for satisfied customers, small and large-scale operations alike can benefit from the efficient transportation, logistics, and supply chain support that rugged tablet computers provide.