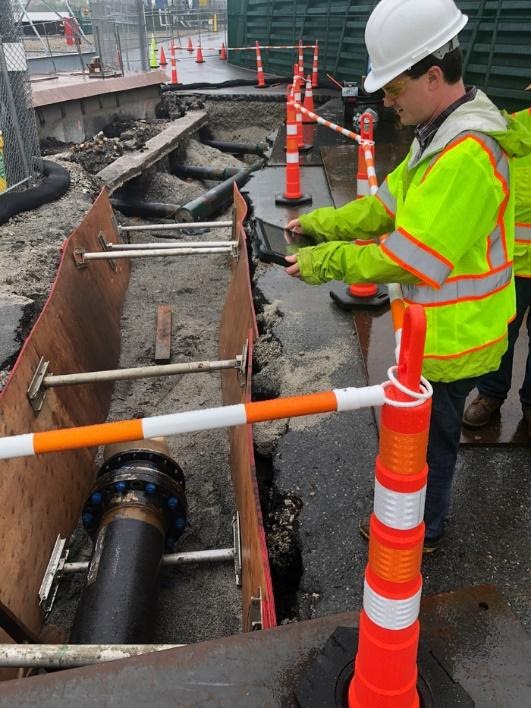 The portability and ruggedness of tablets and hand-held devices have made them an indispensable new instrument in the utility and energy industries. Service and utility companies like electric, water, oil, gas, and telecommunications are as of now furnishing their field workers with these devices for everything from communicating with their teams, to finishing and transmitting work orders, and undertaking safety reviews to dispatching and routing.
Portability and Mobility Equates Productivity
Mobility is critical for utilities today. Utility line workers are outside most of their day and frequently deal with extreme weather and work in standing water, underground, or on ladders. Also, they are feeling the pressure to complete jobs on time and to keep up with their organizations productivity and customer service objectives.
Furnishing them with rugged tablets expands their productivity by providing them more data and access to information disposing of the need to go back and forth between the office and project location. DT Research rugged tablets help improve communications with utility workers and ensure that they have the data they need readily available allowing them to work more efficiently and accomplish more.
Wipe Out Work Error
Rugged tablets can be used in meter readings, to confirm customer classifications, and have the ability to do collections for outstanding payments. Documentation on electronic service tickets are likewise made, and new service tickets can be downloaded by field service representatives via the tablets. Problems and issues can be verified to determine whether a full crew should be dispatched. The best of all, maps can be installed on the tablet where field service representatives can have access to a map-viewing application.
Provide more data and data protection
Rugged tablets durable design means that regardless of how harsh the temperature or humid the climate, or how often they are exposed to fluids, dust, vibrations, or shocks, DT Research rugged tablets ensures that utility workers stay connected and the data within the tablet is protected. Protection covers environmental risks as well as ensuring information is secure– whatever the time theyre working, even in the most hazardous locations. DT Researchs rugged tablets offer unrivaled integrated hardware-software encryption capabilities with a secure camera option to address data security and image transmission vulnerabilities during field operations of the utility workers.
From workforce management tools to billing, and asset tracking to GIS mapping and emergency dispatch, rugged tablets for the utility industry have changed the IT dynamics of the utility industry, replacing other devices that are unable to withstand the utility sectors unique and tough environmental demands.
The list is long, so its no wonder utilities are making the move to outfitting their field workers with rugged tablets for enhanced communication and increased process efficiency.