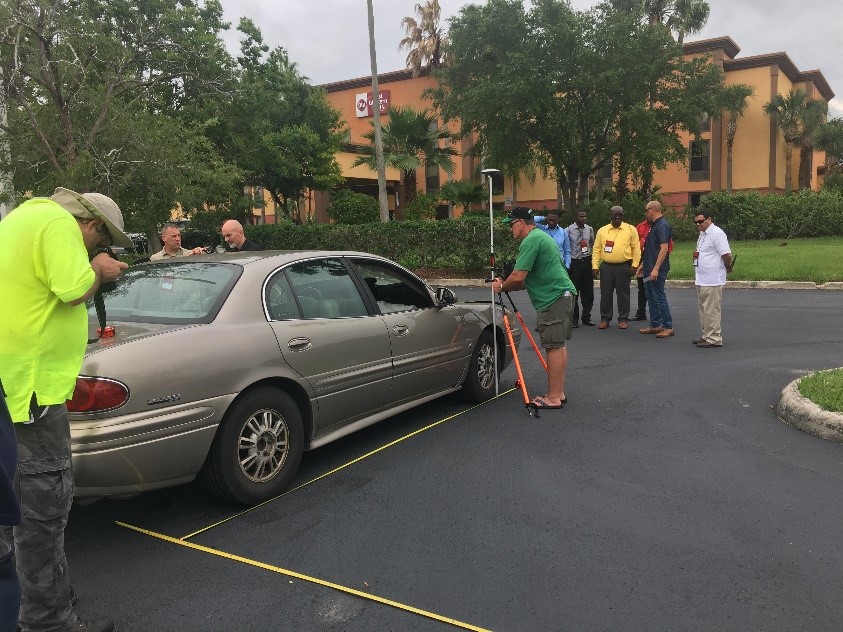 Crime scene investigators are responsible for keeping up with the rapid pace of technological development and advancements in their field. Investigators at the scene need the ability to retrieve and recover data instantly, without the delay of going through dispatch or the need to go back to the office. Crime scene investigation work requires efficiency and effectiveness in their daily routines because situations are rapidly changing and can be potentially dangerous while at a crime or crash scene.
DT Research rugged tablets offer solution-driven technology for forensic and crime scene investigators. They are reliable, ultra-rugged, and built for speed of processing data and information collected at the scene. These purpose-built tablets integrate well with survey-grade equipment and specialized software to map and gather highly accurate data at an accident or crime scene.
Below are the key reasons rugged tablets are the chosen tool for accident reconstruction, forensics, and evidence management and collection:
Reliable
In fast-paced environments such as crime and crash scenes, first responders should have rugged handheld devices that are reliable and at the same time secure enough to protect sensitive information gathered in real-time. These portable devices need to be able to perform under harsh conditions and be able to endure vibrations during high speed rides as well as potentially being dropped while on the job.
3D Imaging and Capture
3D Imaging is a process of capturing the appearance and shape of real objects. Anything physical or visible in a scene can be scanned and rendered by the tablet virtually. First responders can 3D scan and create a 3D model as well as survey an entire crime or crash scene, record, and analyze an unlimited number of specific aspects of the scene. This 3D rendering is available to be used at a later time while reconstructing the scene with high accuracy that will stand up in court if needed for a case.
Compatibility with Other Mapping Technology
DT Research has designed a rugged tablet with 3D imaging that is purpose-built for 3D mapping with a built-in GNSS module. This enables rugged tablets to also be used as a tool to not only document the scene but also to map the scene, to make notes about each piece of evidence and item collected with high accuracy and reliability.
In an environment where paperwork can pile up fast but the information has to be complete and correct, a rugged tablet streamlines data gathering. Documenting crime or crash scenes quickly and eliminating redundant data entry with greater efficiency. It also reduces human error because the information collected at the scene does not have to wait to be transferred when back at the office but can be sent immediately from the field, thus decreasing the chance for human error in recording incorrect data at a later time.
Speed
Using purpose-built rugged tablets from DT Research with the exact features needed like 3D imaging, GNSS, and related software, speeds up data gathering, reducing the time needed to accurately investigate and document a scene. Being able to clear a crash scene faster means reduced changes of secondary accidents and less danger for first responders, keeping everyone on the road safer.
Rugged tablets are the technology solution that aids crime and crash scene investigators' role and responsibilities with high speed, accuracy, and in real-time.