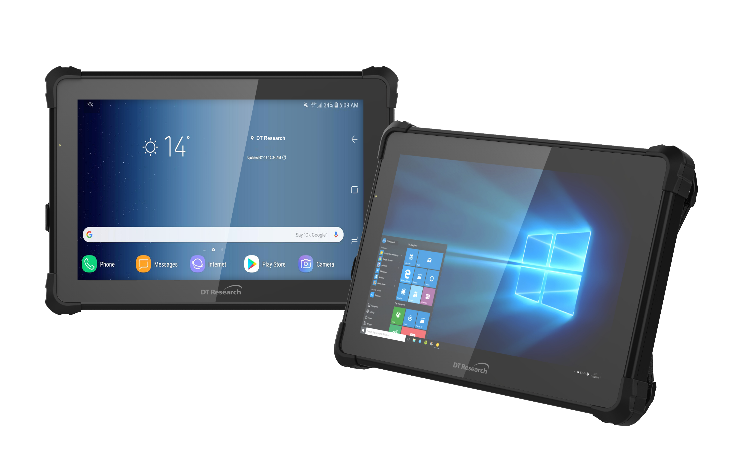 Companies across multiple industries are rethinking the way they do business. As 2020 came and passed, unveiling flaws within operational systems across industries worldwide, companies are now left with exposed areas of the business that need to be looked at and corrected. As 2021 is well underway businesses are looking to make data-driven business decisions to improve internal operations, team communications, and holes in the business that weren't previously seen. 
Data-driven decision-making is the process of making strategic organizational decisions based on actual data that is examined and organized within the organization, rather than making decisions based on intuition or observation. Data-driven decision-making enables companies to make new business decisions, create new products, generate revenue, predict future trends, and optimize internal communications and processes. 
Rugged tablets aid companies in making data-driven decisions. Rugged tablets allow companies to stay connected in real-time with access to data any time they need it. Personnel can log into the network to access data that is logged into the system, allowing them to make decisions in real-time based on actual information loaded and tracked in the system. 
Data-driven decision-making is good for companies in logistics, manufacturing, construction, and for the military. Data-driven decision-making is also important in crime scene investigations, accident reconstruction, and other law enforcement duties. Information collected from external sources connected to the rugged tablet such as a drone or the 3D RealSense camera has precision accuracy with measurements taken and information collected. 
Utilizing this precise information for making decisions on projects, in crime scene investigations, or to improve internal operational procedures is how rugged tablets can be used to enable better decision making.
Data-driven decision-making enables companies and the military to enhance their processes, rugged tablets enhance data-driven decision-making by providing accurate information in real-time.