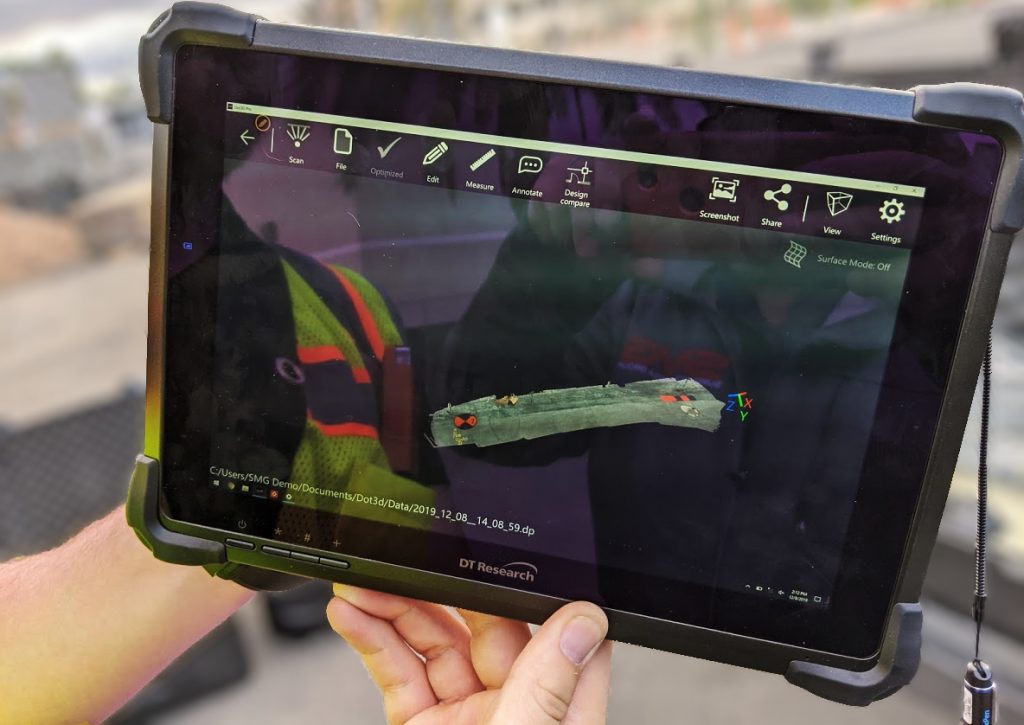 City planning and management teams are responsible for keeping track of utilities crews and maintenance projects around the city to ensure the city, as well as all bridges, utility lines, and sewers, are functioning well. Planning managers are also tasked with planning and overseeing new development projects for the city.
Many tasks citywide need to be tracked, managed, and reported on, thus management teams need secure, dependable, and reliable technology that can be used in the office, in the vehicle, and in the field. Rugged tablets are well designed for city planning and management of projects, with integrated features that allow them to be an all-in-one technology without needing multiple accessories for a complete tablet.
Rugged tablets enable real-time communication among teams; a team in the field can be at a utility line scoping it or providing maintenance while someone is in the office reviewing the uploaded information allowing real-time decisions to be made based on the information and data collected in the field. Rugged tablets are lightweight for portability, however, rated with military-grade durability and reliability.
Features of Rugged Tablets for City Planning Projects
3D RealSense Camera
Rugged tablets can be equipped with an integrated 3D RealSense camera that assists in scoping underground utility lines and sewers pipes. They can be attached to a long pole and fed underground into hard-to-reach places or places of potential danger where a line may have burst, or a gas pipe is leaking. This keeps crews safe from having to go into areas that are potentially unsafe. Instead, they can monitor the screen of the rugged tablet as the camera scopes and record the entire situation, logging all data collected into the network on the tablet. This eliminates paperwork, human errors, and mistakes or lost information from transferring recorded information from paper to computer at a later time.
Built-In CAC Readers
Integrated CAC readers provide additional security options for users logging into the network to access information stored within the network on the tablet. A user must first scan their credentials to gain access to upload or review data on the network. CAC readers also act as a credentialing tool for workers in the field, by scanning their badge through the CAC reader, they are verified as to whether or not they have the appropriate network access to specific tasks and logged information.
Built-In WiFi and Bluetooth
Built-in WiFi and Bluetooth means workers in the field can operate even if that is located in a remote area. Teams do not need to connect to a third-party application to be able to work from the tablet while in the field or in their vehicle. This provides mobility and portability to workers, allowing them to continue to do their work without the worry of connectivity. This also allows them to operate even in the midst of natural disasters, should lines be down throughout the city.
Hot-Swappable Batteries
This key feature available in all the DT Research models of rugged tablets means no downtime due to a dead tablet battery. This feature allows a team member to swap out the battery in real-time with no downtime during the swap. A charged battery can be on hand and as the old one loses charge, it is replaced with a fully charged battery with a window of several minutes to swap out the battery without the tablet shutting down.
Rugged tablets for city planners improve productivity and efficiency on the job while enabling teams to communicate in real-time. Built to withstand harsh environments and tough conditions including extreme weather systems like heat, excessive cold environments, and shock and vibration.
Rugged tablets also work well with digital twins for city planning projects so that new projects can be logged and built out directly on the tablet, with changes made in real-time.