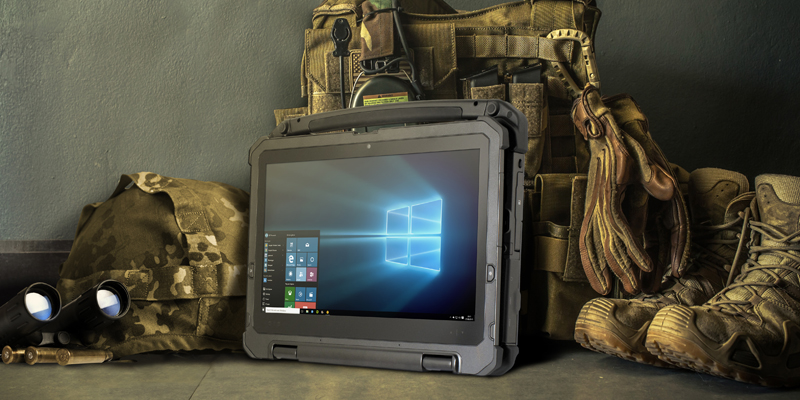 Precision, attention, efficiency, and accuracy are all hallmarks of military operations. The military's Modernization Displacement and Repair Site, a one-stop-shop for the military to turn in equipment and have it removed from the books in a timely way, makes it a convenient option for internal administration, on the other hand, difficult to maintain the same degree of perfection due to the use of outdated technology and manual processes.
The military's most regularly tracked assets include tools, trucks, and computers, as well as critical papers and military equipment. They use three types of asset monitoring technology to aid in their MDRS (modernization displacement and repair site) effort; military-grade tablets assist every department in improving the efficiency of asset tracking, team productivity, and managing efforts across divisions.
Barcodes
Capturing data on returnable assets is a key aspect of any endeavor to better manage those assets. This includes knowing when assets and equipment are delivered or returned to the base, when they need repair or scheduled for maintenance and when they are out of use, and for how long. Barcodes are the military's standard for data collecting and asset monitoring, providing each asset with a unique identification that allows it to be identified and tracked separately, no matter where it is located on the base. 
Barcodes provide vital military information such as asset name, asset type, and more. Each barcode is read by a barcode scanner, allowing military personnel to count assets more rapidly and correctly without the possibility of human error. Built-in barcode scanners to military-grade tablets mean the tablet can be used to quickly scan items into the system for more accurate tracking and reporting. 
GPS
GPS systems are equally reliable for long- and short-range tracking, allowing military personnel to keep track of team assets no matter where they are in the world — even in very remote locations. Tags with their own identification numbers are attached to the military asset and these tags broadcast this unique number to a gateway, which captures the ID and passes the information to middleware that collects and organizes the data to create customized reports.
Military-grade tablets are equipped with GPS and GNSS to improve location accuracy whether on the base or in the field. Built-in WiFi and Bluetooth means no matter where the tablet is, it will work.
RFID
RFID technology is increasingly being used by the United States military to ensure that important equipment and supplies are in the right location at the right time. RFID tags assist in securing valuable or sensitive materials and equipment; as well as, for when soldiers train, update and deploy.
The list of benefits for the incorporation of RFID tags is impressive for the military's modernization displacement and repair site efforts, these benefits include:
Improved asset tracking
Replacement of manual procedures
Improved labor productivity
Improved acceptance and receipt of supplies and assets
Automated acceptance and receipt
The military is undergoing a tremendous modernization program, with everything from field assets to helicopters to other military vehicles and supplies being replaced. The military can save time and money by using DT Research's rugged handheld tablets with integrated RFID and barcode scanners, GPS asset tracking software, and gateways to gain full control and accountability over all of their military vehicles, equipment, key personnel, technology, vessels, and medical supplies.
Military-grade rugged tablets are proven to enable military sites and personnel to easily and effectively record, track, and manage all returning assets in real-time.