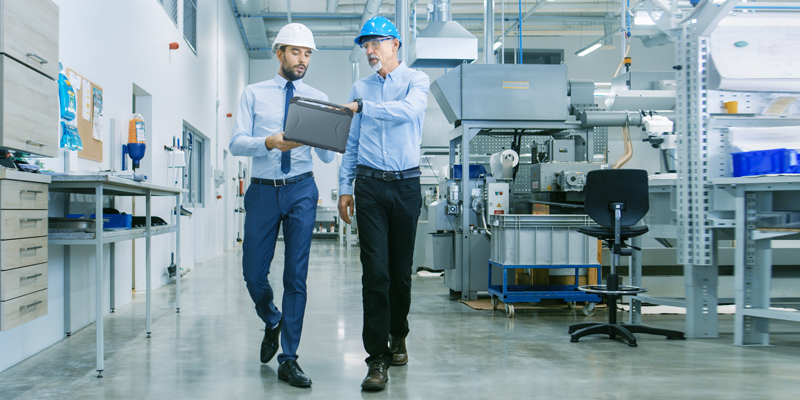 Finding the right rugged tablet for the right work environment matters. Whether you work in a warehouse, factory, or out in the field and are dependent on your rugged tablet – you'll need a device that can withstand the environments that are specific to your industry. The device should be chosen depending on where it will be used and what it will be used for.
Rugged tablets are the ideal instruments for analyzing data, formulating viable ideas, and putting them into action with outstanding outcomes. The rugged tablet for data collection has freed up countless worker hours formerly spent on data entry, allowing them to focus on other tasks and empowering them to effectively complete job tasks and responsibilities. It has also streamlined the use of resources, as well as enhanced the accuracy of a company's recordkeeping.
This data capture tablet is lightweight and durable, with hot-swappable batteries that eliminate downtime. Rugged tablets allow a company's business to run at peak performance, with increased accuracy and labor efficiency.
Top 3 benefits of rugged tablets for data capture:
1. Improved data accuracy with less room for human error.
Many businesses still use a separate data collection tool like a scanner that can read labels which then have to be transferred to a computer before they can be used. . Not only is it time-consuming to manually transfer information on a separate device and move it into the system, but it also offers the possibility for device failure and human error. With fully integrated data collection built directly into a rugged tablet, users may rapidly record data without having to transfer data to a desktop.
2. Instant image capturing with 3D and regular cameras.
Built-in 3D and regular cameras provide precise volume dimensioning and visual project process verification, enhancing your capabilities and productivity. Integrated into a rugged tablet for reliable accuracy, warehouses, and manufacturing companies can benefit by automatic dimensioning of boxes to know exact volume data and placement.
3. All-in-one device with integrated barcode and RFID scanners.
Rather than having to utilize multiple devices or adding on an external data collector device, an enterprise-grade rugged tablet is an all-in-one flexible workhorse. Data can be captured directly to the tablet thanks to integrated barcode and RFID scanning technology. This data is made available on the network in real-time at the time of collection so anyone involved in the project can see the data immediately. The data can be analyzed and tracked with other applications on the same tablet.
Rugged tablets provide data-driven organizational effectiveness and are built with durability that withstands drops, spills, vibrations, dust, and many other environmental factors. So durable they hold the IP65 and MIL-STD ratings for durability and reliability. Rugged tablets are the number one option for many industries that require accurate data collection.