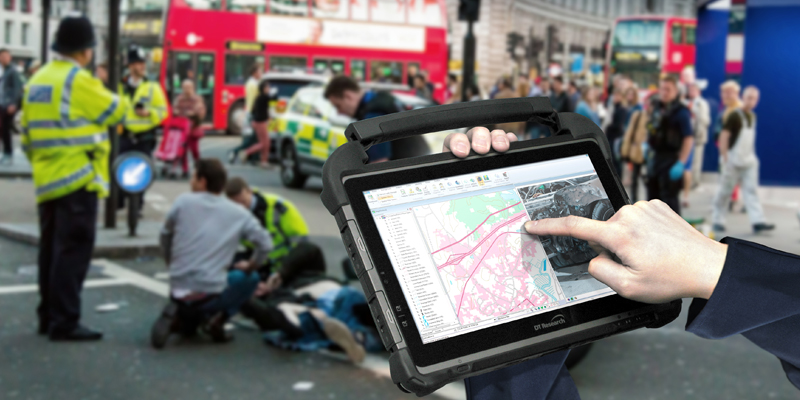 Modern city expansions necessitate the installation of urban road infrastructure systems. Roads are a dominant transport asset and a valuable infrastructure used on a daily basis by millions of commuters around the world, covering millions of kilometers.
The quality of road infrastructure in metropolitan areas has a direct impact on individuals' quality of life, including their health, safety, economic opportunities, and working and leisure conditions.
The city planning and management teams are responsible for keeping track of utilities crews and maintenance projects around the city to ensure the city, as well as all bridges, utility lines, and sewers, are functioning well.
However, considering the sheer number of resources it requires to coordinate field-based teams, much less execute and track the high volume of projects in the works on any given day, manual systems or paper-based documentation of road inspections and to track repair progress is not sufficient.
The Alternative
A rugged tablet-based alternative technology-based workflow solution may be the best way ahead. Road maintenance management, sewer management, and traffic management teams can all use the same software applications to manage assets, record, track road maintenance issues, and retrieve job requirements, whether they're on-site, on the road, or in the office, by giving field workers a rugged tablet.
Below are the uses of rugged tablets in city planning and management:
Road maintenance and management – particularly in the event of severe weather. Snow and rainy weather can take a toll on roadways. As a result, ongoing road salting and pothole filling can add to costs. Rugged tablets can provide a significant return on investment for enterprises with a decentralized workforce under extreme weather or even in extreme crises.
Traffic management – during holidays or parade time volume of traffic increases. Rugged tablets are used to evaluate traffic situations in cities, highways, or parking lots. Rugged tablets can be used to create traffic flow plans and routes which can then be given to everyone in the field via a tablet for live updating, so should a situation arise everyone in the field can communicate in real-time for a resolution and to make changes to the traffic plans.
Tree maintenance – to prevent hazards during fall and winter conditions – cleaning up before the snowy season or rainy season is an important logistical function for city maintenance to avoid sewage backups, road closures, and property damage.  Rugged tablets can be used in the field as well to track neighborhoods that have been inspected and maintained. Rugged tablets with a camera can also provide proof of before and after of the tree trimming project for documentation of where trees have been trimmed and what neighborhoods are complete.
Sewer management – making sure leaves are cleaned up so that they don't clog up the sewer drains, keeping water free to flow and not back up and flood the streets. Rugged tablets can be equipped with an integrated 3D RealSense camera that assists in scoping underground utility infrastructure and sewers pipes. They can be attached to a long pole and fed underground into hard-to-reach places or spots of potential danger where a line may have burst, or a gas pipe is leaking.
Rugged tablets are digital multifaceted tools — designed to do a wide range of tasks and have purpose-built capabilities that make them versatile and valuable. They include features like sunlight-readable capacitive touch displays, high-quality readers/scanners, and cameras, as well as stylus choices that allow technicians to work precisely even while wearing gloves. Workers can complete all of their tasks with just one device.
The best part is as maintenance is done in the field, real-time updates are made across the network ensuring workers are up-to-date with information at all times.