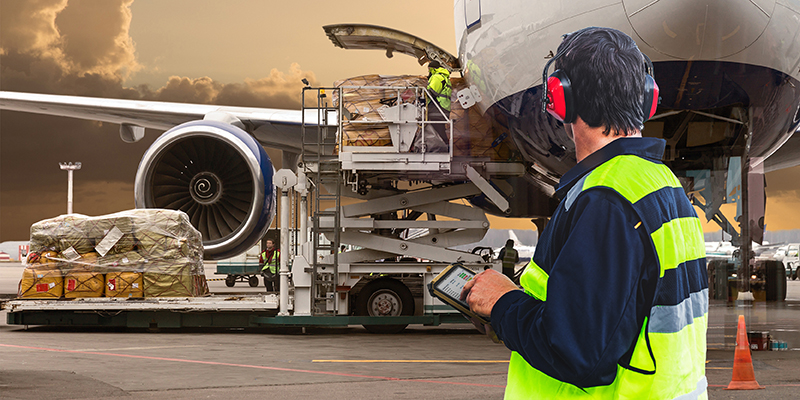 The pandemic of the last year has brought many changes and challenges to the supply chain industry that have never been seen before. Supply chains are continuously working hard to overcome unique challenges such as supply shocks, demand shocks, closures, lockdowns, and more as global human and economic changes occur.
Rugged tablet devices are quickly becoming a critical component of supply chain logistics. In the supply chain business, frontline workers and field teams are completely reliant on technology to assist them with getting their job done. Rugged tablets are a durable, reliable piece of technology that plays an essential role in assisting teams in performing many jobs and operations listed as their responsibility for ensuring a healthy supply chain.
What Makes Rugged Devices Ideal for Supply Chain Management?
Mobility
In any supply chain operation, mobility is essential. Real-time operational insight, improved decision-making, and faster order processing are all possible with mobile devices. It also aids in the improvement of customer care from the warehouse through delivery. Rugged devices are crucial in ensuring that everyone completes their assignments on schedule. Manufacturing workers, truck drivers, warehouse workers, and store clerks all require well-made equipment to assist them in providing essential data. These devices must be able to survive a variety of situations, including use in the field, travel, harsh temperatures, and being dropped. Rugged tablets are built for durability in the harshest of climates.
Connectivity
In the supply chain, mobile personnel requires dependable connectivity. Unfortunately, most consumer gadgets do not allow for continuous connectivity. Although network quality will play a large part in connectivity, the quality of the mobile device is also important. When choosing the proper solution for your workforce, the ability to develop and maintain robust, uninterrupted connections is critical. DT Research rugged tablets have built-in dual-band Wi-Fi and/or 4G LTE communications as well as long-range Bluetooth connections that ensure connectivity all throughout the day, no matter the location. These enable rugged tablets to access other equipment and manage them from the rugged tablet itself.
Durability
Not all tablets are built to withstand harsh conditions. Using a rugged tablet vs a consumer-grade device for supply chain and other line-of-business applications has a major influence on the total cost of ownership of a system.
In the tough circumstances of a warehouse or the inside of a delivery truck, rugged tablets can endure many years of continuous operation. Commercial grade devices that are subjected to the same settings may need to be updated once a year, or even monthly in some situations. Rugged tablets are built for extreme weather conditions as well as drops and spills, so they keep going even when the external environment is a bit harsh.
Security
Digitization of a company's shipping and logistics opens up businesses to numerous opportunities. It helps improve efficiency, relieves capacity and staffing limitations, and improves customer satisfaction. However, these advantages can also create a potential security risk. For example, it can expose your business to unauthorized access and data breach.
This is why it is crucial to carefully review the risks and other unique factors when planning mobility solutions. As a result, digital transformation for companies must be built on industry standards and security standards that are of utmost priority. DT Research rugged tablets have built-in CAC readers, enabling additional security of information stored on the network. CAC readers only allow personnel who meet specific login credentials to view information that fits their credentialed level when accessing the information on the network. Each rugged tablet is also equipped with remote lock-down features that allow the system to be locked from a distance in case of loss or theft while in the field.
Rugged tablets provide a powerful computing platform to improve operations across the supply chain. These reliable solutions provide a new level of computing power and flexibility in supply chain applications.