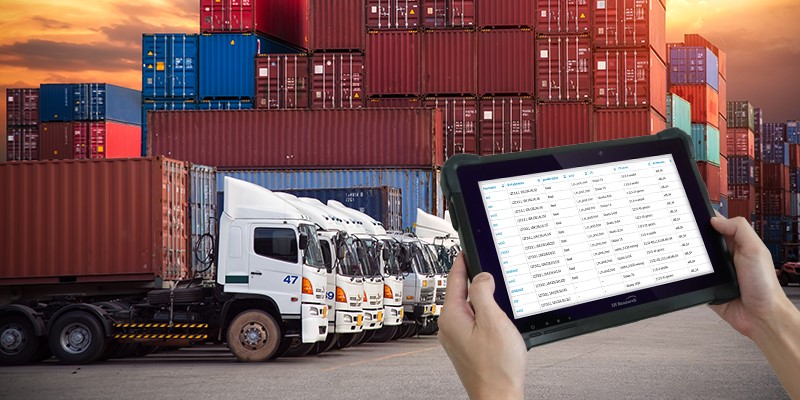 Due to the COVID-19 pandemic global trade and supply chains have been affected and many of them coming to a halt due to the conditions across the world. While many facilities have had outbreaks, others simply have not been able to operate due to government restrictions in that country or city, affecting the ability for businesses and consumers to gain access to products.
Most countries have restricted or stopped international flights and air travel, which has led to a slowdown of the movement of goods. Various logistical problems have come to emerge as a result, leaving logistics companies scrambling for alternative options, contingency plans, and backup strategies to deal with them.
Some of the most prominent logistics challenges faced in the wake of the pandemic include:
Inventory management
The imbalance in the supply chain has led to a range of problems in logistics. The most prominent among these issues is finding the balance between stocking inventory to meet customer demands and avoiding excess stocking. Inventory management has also taken a hit because of factors like supply deficiencies, global restrictions on manufacturing and trade, and lack of workforce for inventory handling due to lockdowns being imposed.
DT Researchs rugged tablets for logistics address some of these issues by integrating UHF RFID readers directly into rugged tablets, which improves the ability for workers to stock shelves, manage inventory, and improve operational efficiency. By using these portable devices, products and shipments can be scanned easily from a distance and without the need for human contact with the actual shipment. Logistics companies can prevent over-stocking or under-stocking a product or component, while also accurately tracking shipments. Rugged tablets can be used to track all inventory and compare lists of existing inventory to see if an item is running low or missing from a shipment.
Logistical Coordination
Many logistics companies are looking for alternative sources of materials since they know their built-up inventory will burn out soon. With cargo flights, vessels, and road transportation options getting more expensive due to the lockdown restrictions in different countries, it is imperative for logistics companies to weigh different management and order fulfillment options like E-groceries, for instance to meet the demand of supplies.
DT Research rugged tablets are equipped to transfer data in real-time eliminating communication issues and delays in stocking products. This enhances productivity and reduces the administrative burden of reporting miles driven to and from worksites by paper, by incorporating automated and accurate trip sheets built into the tablet. Rugged tablets are also equipped with powerful electronic processing speed, can produce advanced digital copies of client accounts, and can pull up information directly on the same screen. Anyone with access to the network can retrieve all data entered into the system in real-time given the right security clearance.
Warehouse Management and Storage Facilities
The importance of warehousing has increased in these tumultuous times since storage is another essential aspect of the logistics industry. The return of a limited workforce under stringent government norms in different places means that there is an additional focus on hygiene and sanitation.
UHF RFID readers integrated with DT Researchs tablets provide longer reading ranges, scan hundreds of tags from up to 30 feet away, read and process information from multiple RFID tags at once, and do not require a team member to manually scan tags one-by-one, thus mitigating the risk for employees.
Warehouse employees can also stay in the forklift to scan inventory directly from the forklift, thus, making it possible to handle the property of shipments less frequently.
During the crisis of COVID-19, the logistics industry has been hit where it hurts the most the supply chain. DT Research addresses these supply chain problems with powerful and flexible rugged tablets built to address the challenges of the industry both during and beyond the pandemic.