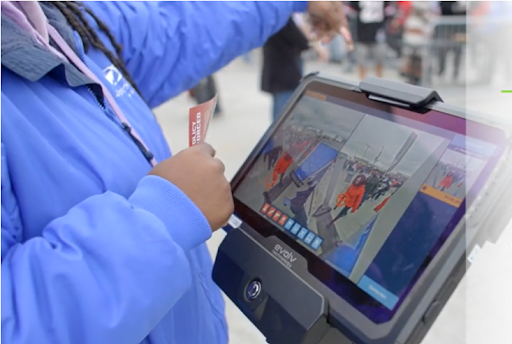 Every step of the way, modern operations are exposed to security vulnerabilities. Threats can now come from almost everywhere, thanks to technological advancements. Physical security has never been more important, and technology requires an extra layer of protection to keep data secure. While many businesses concentrate their efforts on security and hacking efforts, physical risks should not be overlooked.
Every breach, no matter how minor, has an impact on the organization, ranging from cash losses to a tarnished brand to your workers' feelings of security at work. Having the correct physical security measures in place, even for small organizations, may make all the difference in keeping your business and your data safe.
DT Research, the leading designer and manufacturer of purpose-built computing solutions for vertical markets has partnered with Evolv, the first AI-enabled touchless security screening solution to allow guests to enter a venue at a natural walking pace, individually or in groups, without stopping, with personal items remaining in pockets and bags.
Key features of DT Research rugged tablet for physical security screening:
Data Security
Rugged tablets help simplify security at various levels inside any business, as access card readability allows users to see only the information they are authorized to see. Closed networks enable data transmission and communication in a safe and secure manner. Because they can't be reset to default and treated as new, tablets built to run only within a secure network are a better choice than consumer-grade tablets. 
Flexibility and Adaptability
Rugged tablets from DT Research can be used for a wide range of tasks. Many of these programs are tailored to certain industries, work duties, and responsibilities. DT Research tablets stand out because of their capacity to target individual demands. To create tablets that operate effectively and endure a long time, we listen to our clients and accept feedback based on job responsibilities, necessary functionality, and field use. Like our partner Evolv, a tablet investment should last for many years with as little maintenance as feasible. 
Built to Last
Ruggedness, from the user's perspective, refers to a computer's capacity to perform in a variety of working conditions, not only for single-use but for years. However, what is rough for one person may not be rugged for another, depending on the type of labor performed. Environmental requirements are used to define ruggedness. The toughness of DT Research's tablets is military-grade, allowing them to withstand high temperatures, damp and dry climates, as well as dusty or dirty environments. Drops, vibrations, and even water spills aren't a problem for them. Our tablets are built to meet IP standards. Many of our rugged computers are IP65-rated, making them waterproof and dustproof, as well as MIL-STD-810G certified for vibration and shock resistance.
DT Research in partnership with Evolv will change the way you think about security. For more information, visit our website.