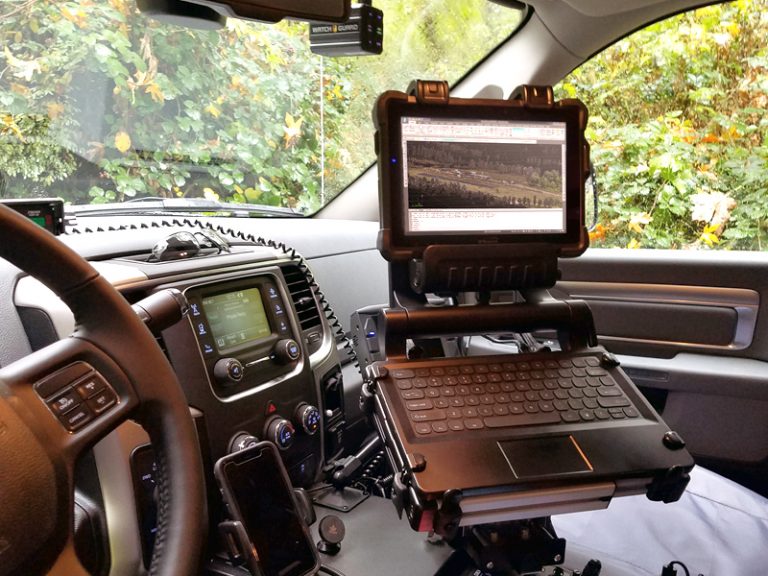 For public safety to keep improving, it is essential to embrace technology. Whereas formerly they had to rely on hard-to-connect and expensive devices, police officers now have a lot more – and better – options to expedite operations.
Law enforcement personnel can overcome obstacles on the job with the use of rugged computers. They are designed to help law enforcement professionals meet the challenges they face in the field. These devices are designed from the inside out to work in extreme temperatures, be impervious to being dropped, resist shocks and vibrations, be dustproof and waterproof, and be mounted in a vehicle for ease of use. When combined with the right software, rugged computers can dramatically improve an officer's efficiency in the field.
Let's take a look at how robust tablets and convertible laptops benefit law enforcement work.
Resistant to Elements
Extreme temperatures, ice, water, dust, and even fungus are not a problem for rugged convertible laptops! Additionally, these devices are simple to disinfect, which is an important feature that is essential today. The antimicrobial layer on DT Research's rugged convertible laptops reduces and stops the spread of bacteria and germs. These tough laptops, in addition to being germ-resistant, are also resistant to accidental drops,  and can even withstand the odd spilled beverage, extending their lifespan.
Readable Screens and Night Vision Option
Screens on rugged tablets don't even flicker. When used in the field, they continue to be readable and visible. The screen's brightness is adjustable and there is a day/night setting for nighttime operations and surveillance to soften the display for the police officers working the night shifts which is easy on their eyes during evening surveillance.
The screen is also scratch-resistant, similar to the earlier point regarding the elements, and delivers videos, images, and information in impressive high definition.
Expanded Accessories
DT Research rugged convertible laptops can quickly transform from laptop to tablet and back again, with most systems featuring a hinge design that allows for rotating the keyboard portion through 360 degrees, out of the way back behind the screen. These convertible laptops also have a vehicle mount cradle for the laptop that locks it into an open position and in place for officers in the car, keeping it locked into place so the lid doesn't close but it is easy enough to also take it out of the cradle when leaving the car.
Once removed from the cradle it can be used as a tablet – for example, putting it on the hood of the car or taking it into a place of business to create a report to easily finish work inside.
Aside, from its flexibility, rugged convertible laptops have an optional front camera that can be used in capturing crime scene images and a smart card reader for security level clearance and logins.
Rugged convertible laptops and tablets provide for greater productivity and efficiency for patrol officers who are in the field in addition to those who are in a patrol car. This enhances officer safety while also assisting cops in performing their duties more effectively. 
Officers of law enforcement agencies now have access to better and more essential information on the spot, enabling people to make reports or attend to varied demands with speed and accuracy.