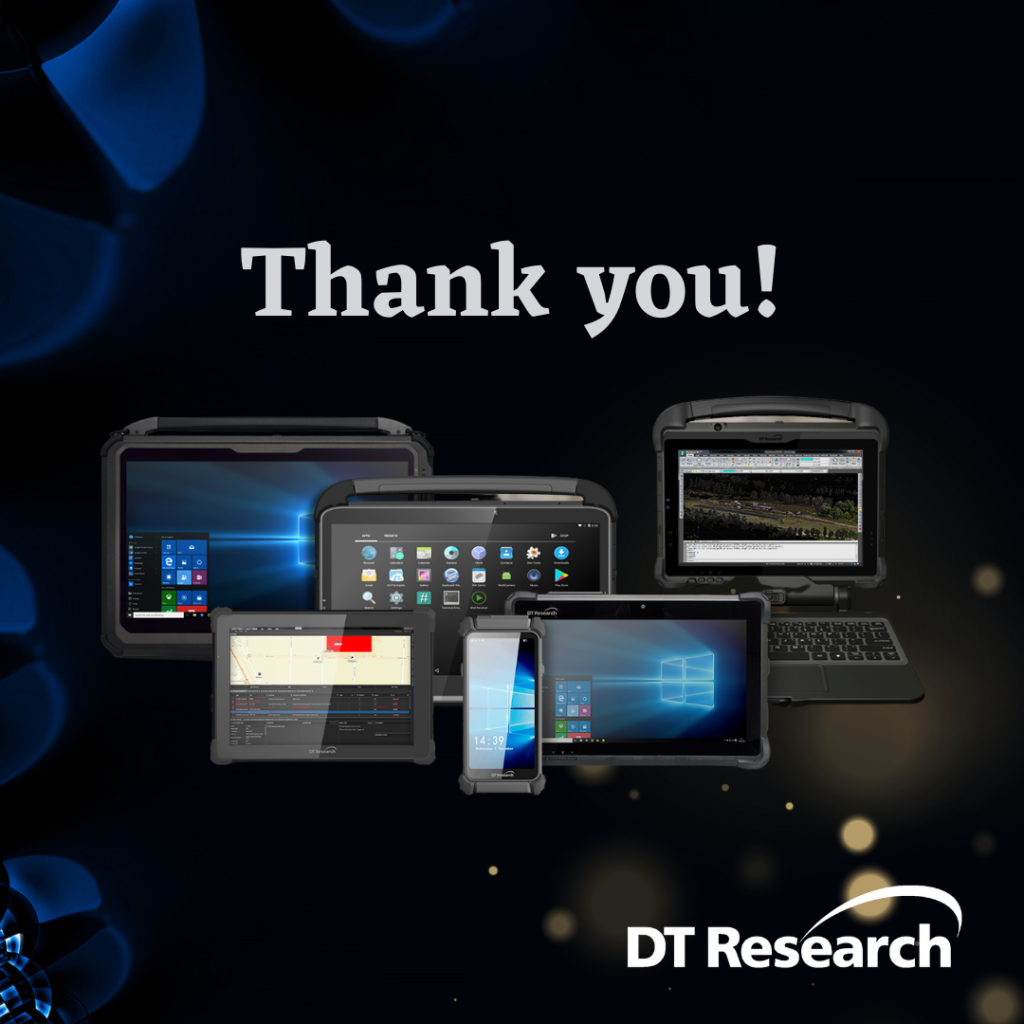 As this year comes to a close and we reflect back on the last year, it certainly has been full of changes for many industries. With healthcare fully embracing telehealth, the logistics industry investing in advanced technology for process automation and efficiency, and military sectors becoming more invested in technology that meets their needed standards – we realize that everyone is going through some kind of change within their business.
We want to take a moment to say thank you to our partners and customers for continuing to choose DT Research for rugged technology needs. We appreciate you, your trust, and your business.
We are committed to continuing to dedicate our business to yours. As the environment in most industries is ever-changing, we promise to continue to change with you. As your needs grow, we will grow with you.
From continuing to advance the latest technology in the industry which ensure reliability and ruggedness with our products, to listening to customer feedback and making upgrades based on that for future models, our goal is to make the highest quality in rugged technology while also providing the highest quality of service.
Thank you to our customers for your trust and for continuing to choose our products and our company as your source for rugged technology.
Thank you to our technology partners for continuing to innovate with us as we strive to provide the best solutions for each of our customers.
Thank you to our resellers for choosing our products to service your customers, we are grateful for your business.
To each and every one of our partners, resellers, and customers, we know it has been a tough couple of years, but today and every day we want you to know how appreciative we are to work with you.
For DT Research, toughness isn't the end game…it is just the starting point; it is the foundation for a purpose that is far-reaching, high achieving, and uniquely defined by organizations.
We know the last two years have been challenging in many ways for businesses across every industry. We appreciate continuing to serve our community through our partnerships. Thank you for continuing to put your trust in DT Research to manufacture hardware that is used across the world providing durable reliable computing for tough and important jobs.