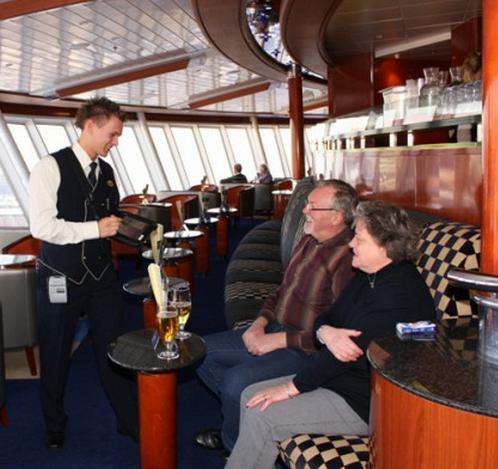 DT Research POS Rugged Tablets are ideal for casinos and cruise ship applications, with multiple uses for either industry. With 8-inch or 10-inch backlit LED capacitive touch screens, these lightweight tablets are suitable for hand carrying or docking in cradles for easy access by floor staff or crew. These tablets feature fully-integrated design to offer mobile point-of-service/sale applications while also delivering unparalleled service as fixed POS terminals when docked in the cradles.
Other benefits include Wi-Fi and Bluetooth integration, options for EMV Chip-and-Signature card reader which supports end-to-end certified EMV chip payments and features Level 1, 2, and 3 EMV Payment Path certifications for major payment partners, and a magnetic stripe reader, barcode scanner, and camera to provide seamless information capture for instant transmission in the casino, the hotel, or restaurant, and onboard cruise ships for seamless service in every area.
Many people do not have the option to go to the casino or a cruise to play casino games, that is why Mobile Casino Games UK have listed the best online casinos that will make you feel as if you were right there.
Casino Uses:
The magstripe reader can be utilized with program loyalty cards casino-goers can simply swipe the card to add points and credits to the account for the day when they get off the bus or step into the casino. Other amenities like spa service, food and drinks, and entertainment can also be integrated, for a virtual ticketing and upgrade system that keeps all of the customers' information and expenditures in one place.
The built-in camera allows instant capture of photos of I.D. for sales requiring proof of age and allows servers to match large parties with multiple members with the correct payment information to run tabs for groups and keep orders straight. Tablets can be used for instant POS purchases with signature capture and verification using a variety of payment gateways and processors, or a line of pre-approved and authorized credit left open for a day or a weekend.
For Cruises:
Passengers can sign waivers when they get on the cruise ship, and be issued cards or RFID enabled tags that will allow access to all activities. Extra charges can be approved throughout the cruise as needed, and appropriate charges made to passengers or rooms on the ship as required. Additional benefits of rugged tablets besides POS activities include luggage and passenger tracking to ensure nothing and no-one is left behind at scheduled stops.
The DT Research POS Tablets are designed for hard use in busy conditions both on casino floors and shipboard, taking customer service to the next level and improving employee experiences for satisfaction throughout every workflow and process.