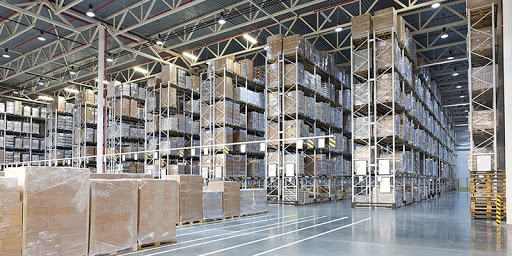 Purpose-built tablets are an excellent choice for use in warehouse environments, thanks to the matching of superior software and durable hardware. The addition of a mobile cart can make purpose-built tablets the take-anywhere, do-anything solution for warehouse workflows that require mobility, functionality, and the ability to track individual items, boxes, pallets and truckloads from the time they enter the warehouse until the moment they leave it.
Purpose-built tablets need several key features to be warehouse-friendly. Battery life, overall quality, durability and reliability are vital, while wireless capability, optimal GPS quality, and drop and water/dust protection are crucial criteria for when choosing a tablet for a warehouse and logistics environment. Tablets can deliver multiple benefits for such functionality, including:
Long battery life, with hot swappable battery options to keep the line moving without interruption
High quality, fully integrated and reliable components both in regard to hardware and software, for obsolescence resistant devices that can be in service for years
A range of indoor/outdoor readable display sizes and touch screens as well as keyboard, touch, or digital pen input options
Wireless functionality, GPS and Bluetooth capabilities, and multilayered security protections
Camera availability and barcode and RFID scanners
The cart-mounted tablet can be moved quickly through the warehouse, doing inventory or picking, as it creates a trail that consists of data that is recorded, stored, and transmitted as needed to various other devices or storage points in the network. Every step of any units journey can be documented, as it is tracked, identified, registered, inventoried, labeled, and deployed.
Warehouse floor and bay workers can scan bar or RFID codes, take real time pictures of damage or mislabeled goods, note if repackaging is required, verify location in the warehouse and inventory counts for bulk items, and share all information seamlessly with others in the supply chain.
Incoming and outgoing shipments can also be recorded, streamlining logistics and shortening time spent at checkpoints by allowing fast, secure verifications of shipment numbers, invoices, packing lists, truck seal numbers, and other vital pieces of documentation. Signatures can be recorded easily with signature capture and every action is time and date stamped for later reference. All data and documentation is less likely to contain errors and more readily searched and retrieved as required.
Purpose-built tablets are designed to increase efficiency and productivity, and can be the turning point for warehouse and logistics overhauls.