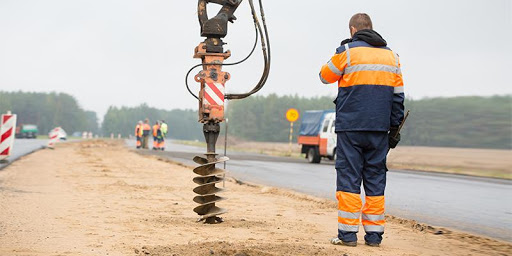 The latest from the DT Research line of purpose built tablets is the DT301X-TR Rugged Tablet, a lightweight military-grade tablet designed to enhance the precision of measurements for 3D surveying, underground utilities mapping, bridge and construction inspections, and crime/crash scene reconstruction.
This tablet features:
Ability to perform in many industries and environments
Compliance with MIL spec and IP ratings
A 10.1" high-brightness capacitive touch screen
Choice of Intel 8th generation Core i5 or i7 processor
Microsoft Windows® 10 IoT Enterprise operating system
Optional Intel® RealSenseTM Depth camera
High capacity 60 or 90 watt hot-swappable batteries
The RealSense camera is the most significant upgrade available for professionals who need real-time 3D imaging. With this technology, depth perception is integrated to keep images accurate, factual and consistent. The camera can swiftly and precisely create measurements for CAD, engineering, design, utility and project management, and crime/crash scene forensics.
For cases in which precision measurement is a legal necessity, or scientific grade data will help ensure best outcomes for building or excavation plans, the integration of the 3D camera with a rugged handheld tablet allows both specialists and non-credentialed workers to capture highly accurate 3D imaging.
The DT301X-TR also features multiple other integrations and optionals data capture options for superior work in the field. These include:
A GNSS multi frequency RTK with carrier phase for real-time mapping and positioning
GPS, GLONASS, BeiDou, Galileo, and QZSS support
An optional foldable antenna to supports high-accurate measuring field work
A 2D barcode scanner for equipment/location tags
Long range Bluetooth with a 1000ft range
4G LTE mobile broadband
A bright LED light that can be attached and stay consistently on for up to two hours
The flexibility for set up and use is enhanced in the DT301X-TR rugged tablet delivering an advanced workflow, improving the mobility of workers, and allowing easy access to small, hard-to-reach spaces. Measurement, real- time scanning, and positioning present in a single device lessens the amount of items which must be carried in the field, and enables projects to be quickly set up, tracked, and completed in the office or on the site.
3D technology and the ability to process and transmit collected data to owners, general contractors and subs in real time allows the as-built status of projects to be tracked and documented for shorter project cycles and payment cycles. The ability of non-experts to capture verifiably accurate data improves the overall BIM (Building Information Modeling) for faster infrastructure implementation.
This rugged tablet delivers exceptional, detailed accuracy combined with the latest 3D camera technology in a purpose-built device that is ideal for enabling data-driven decisions anywhere, anytime.