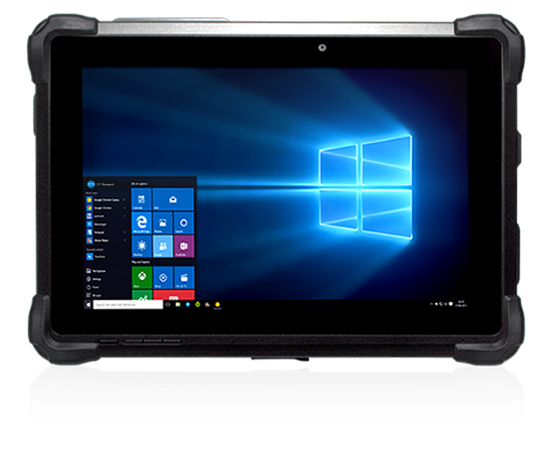 The DT301T is the perfect rugged tablet for military personnel, government employees and eligible contractor personnel. This tablet is a military-grade tablet that is complete with a built-in common access card (CAC) and other useful features. This tablet is perfect for military government departments and other places that require high security such as restricted information or corporations that require authentication to access networks.

This tablet is lightweight, durable and built tough. The CAC reader offers additional security by providing a two-step authentication by matching a users smart card with a personal identification number. CACs are issued as standard identification for active-duty military personnel, reserve personnel, civilian employees, non-DoD government employees, state employees of the National Guard and eligible contractor personnel. In addition to its use as an ID card, a CAC is often required for access to government buildings and computer networks. The DT301T CAC reader also meets the requirements for data encryption and digital signature technologies.

People can be given a variety of security permissions and only allowed into an area where their ID permissions are set by scanning into the CAC reader, improving safety and security measures on military bases, in government buildings and corporate offices. The DT301T delivers reliable operations in harsh environments, extreme temperatures both hot and cold and mission-critical environments, complete with outdoor viewing through a high brightness capacitive touch and night vision with a full blackout screen that cant be seen with night vision goggles.

Information is seamlessly captured and transferred through built-in WiFi and Bluetooth which enhances the communication of team members and personnel in real-time, providing everyone with up-to-date information when needed.

All of these features of the DT301T enhance the safety and security of personnel, buildings, and mission-critical data. High performing and built for continuous operation with the hot-swappable battery, this rugged handheld tablet is available for the most sensitive of projects.