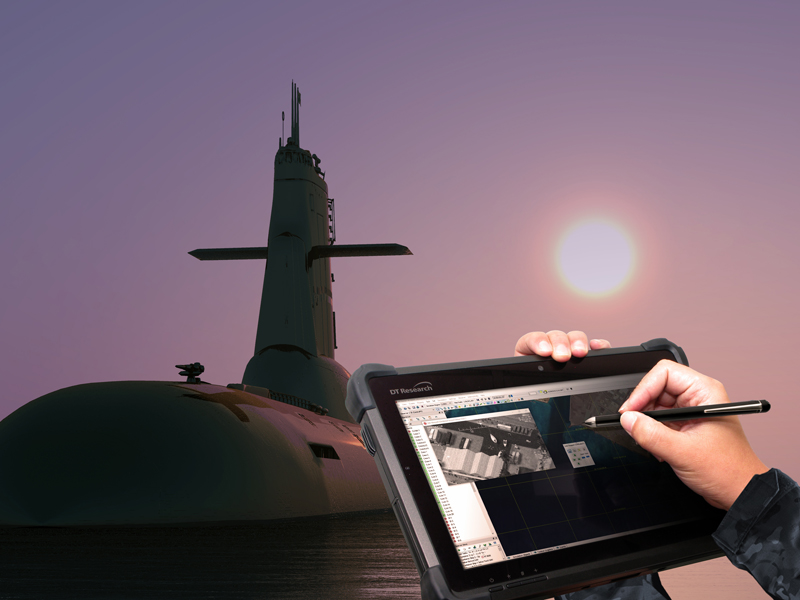 In this current digital age, the United States Navy relies on durable, portable, and powerful tools with a variety of applications to support their operations in an ever-changing global landscape.

DT Research is committed to not only providing that technology but elevating the militarys expectations for what rugged tablets can do.

The main catalyst of a successful mission is the successful preparation. Once out at sea, its extremely difficult to restock inventory for the fleet. Logistics once a fleet is out to sea become more difficult as items including food and parts then need to be flown into the floating base.

Below we explore how DT Researchs military-grade rugged tablets support the Navys preparations for extended time on the seas:

Inventory And Supply Management

Once out at sea, its more challenging for the Navy to access additional supplies often impossible depending on their current location or if they are in the middle of a critical operation.


This means that accurate preparation needs to occur before the fleet leaves the shore. With large crews, possibly spanning multiple vessels, there are a complex set of needs when it comes to supplies.

With military-grade rugged tablets, there is an Intel 8 Generation Core that enables efficient inventory management even across multiple warehouses in different locations. With Wi-Fi and Bluetooth capabilities, the Navy can handle every single step in the process of supplying their vessels. This includes the creation, receiving, completion, and delivery of orders. This powerful computing solution can even track current inventory even as items are being removed, this provides teams and officers with reliable and accurate information about what is available and what needs to be restocked before the next mission.

With the tablets powerful GPS capabilities, important personnel can track shipments and ensure that they are arriving at the correct location when they need to be. If anything is out of place, it can easily be recognized and presently fixed. This reduces errors and places the responsibility on the tablets that are built to uphold the tasks.

As well, the rugged tablets allow for real-time communication between all Navy personnel that are permitted access to the tablets pre-set secure network. This immediate communication is necessary for efficient preparations for operations and missions. Personnel needs to be able to keep the team updated on any changes or new information. This ensures that the whole brigade is equally informed and are operating as one unit even before they are all on the vessel together.

All of these aspects come together in one lightweight, yet extremely durable and powerful rugged tablet to ensure that once the Navy is out at sea, they have everything they need to perform their duties to the best of their abilities. Military-grade tablets are the best on the market and help the Navy to be some of the best brigades in the world.